Cycling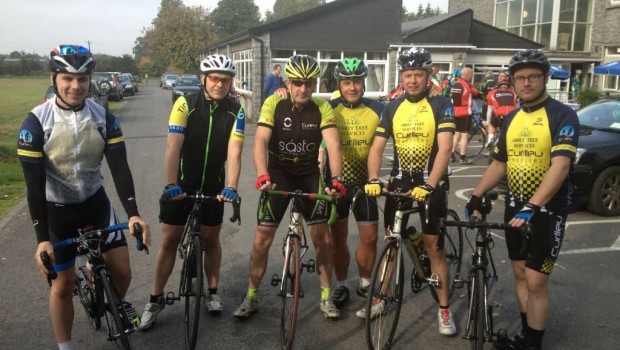 Published on September 15th, 2014 | by BoyleToday.com
0
A Boyle riders view on Donamon
Donamon – Where they know how to deliver a put down!
Sunday 15th of September saw me accompany the Curlieu Wheelers Pro Race Team of Conor Nerney, Enda Madden, Brian Nerney, Martin Lannon and Pat McCann to a 115km event organised by Donamon Dynamos. As usual with these guys the crack and banter starts from the first minute. Spirits were high, the weather was perfect and we set off under a Garda escort due to the Sheepdog Trials nearby. Local rider, Daire Feeley who was recently added to the Irish team for the upcoming World Championships in Spain was also there so I was expecting things to be "lively".
The first 70km were comfortable at about a 26/27km average and I was mixing it in the peloton with people I normally see, only at the start line and in the food hall after the race. At the 70km mark, I think a start gun was fired. I didn't hear it myself but the lads did obviously, because they took off as though somebody had threatened to "taser" them. Unperturbed I continued as hard as I could. I was looking at personal bests across the board having hung on to the coat tails of this exclusive company for as long as possible. My 3 hour mark saw me hit 84km, 100km was 3.5 hours. I ended up with 4 hours and 7 minutes for the 115km.
Alas, there was no danger of me getting carried away. The 84km mark was at Dysart, which is an offset junction. A quick left, then a quick right as you cross the main road. Having been waved clear by a marshal as I approached, I put the head down, leg muscles taut, ready to explode away from the junction, thinking I was Eddie Merckx not Eddie Conroy. Out pops a photographer who had been taking photos all day at various locations on the route.
He shouts, "Are you all right son, do you want to take a lift in the van for a while?"
I got back into my box, Eddie Merckx disappeared, the sun went in and the wind got up.
Donamon 30km à