Around the County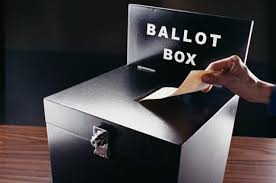 Published on March 4th, 2016 | by BoyleToday.com
Re-erection of election posters claim
A candidate in the recent general election has claimed her posters have been re-erected in recent days.
In a stsement issued to Boyletoday.com Renua candidate Anne Farrell said "It was obvious as the election campaign and canvassing proceeded, that the number of posters on the landscape were dwindling, but as a first timer I thought it might be my imagination! Then one day, as we were taking posters down, I noticed in a spot where we had already removed them, that two posters had been put back up! I do not know but I have heard various theories as to who would actually engage in this appalling activity and feel that this needs to be highlighted."
She added "As all of my posters are now down, it is fair to say that almost a third of them are missing, leaving us in a very difficult position for the next few weeks. We are vulnerable to threat from these malicious people because the litter act can enforce a stiff fine for posters not taken down. Having spoken to other candidates, they say they have had a similar experience. Varying theories have been floated about as to who is actually doing this and you'd be amazed. However, like with so many things nobody wants to speak about it and these loathsome people carry out this disgusting behaviour with no accountability. By not reporting this, they will continue to operate in a cowardly and insidious manner, in the dead of night."
She concluded "Apart from this abhorrent behaviour and the obvious unsightly nature of posters, I do feel that verbal engagement with the electorate is more important and informative than pictures on a lamp post.