News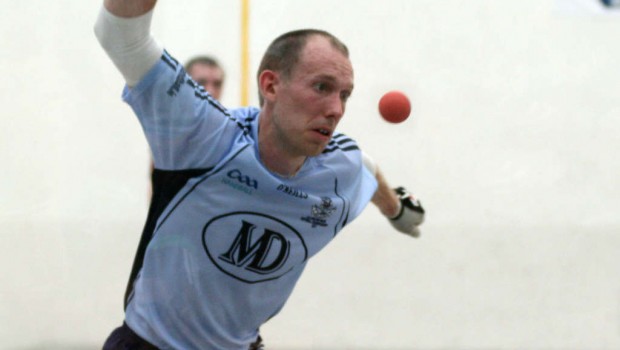 Published on September 16th, 2014 | by BoyleToday.com
Handball champs Boyle connection
Eoin Kennedy, whose dad Eugene is originally from Elphin Street in Boyle was crowned 60×30 Handball Champion on Saturday.
In what has been referred to as "one of the greatest GAA Handball M Donnelly 60×30 Senior Singles Finals of all times", Eoin was crowned softball king once more in Abbeylara Handball Club on Saturday.
At 35 years of age, very few people gave Kennedy a chance of dethroning current three time champion and Mullingar native Robbie McCarthy but the eight time champion was determined to prove the doubters wrong.
McCarthy demolished Kennedy 21-5 in the first game and no one could have expected what happened next. McCarthy was nothing short of imperious in the first. He dominated from the off, upping the pace of the game with controlled fly shots, not giving Kennedy any time on the ball. McCarthy saw out the first game 21-5 in quick time, and looked like he was odds on to take his fourth title in a row.
But eight time champion Kennedy came out a changed player in game two, going 6-1 up. McCarthy fought back to 6-5. Both players were showcasing incredible retrieval skills as the game progressed to 13-13. Kennedy surged 20-17 ahead and at the third attempt made no mistake with a pass to win 21-17. The crowd were on their feet as they were about to witness the first tiebreak in the Mens Singles Final for almost a decade.
Kennedy sensed victory against his younger opponent, and his mental strength shone through as he went 13-1 ahead in the third. McCarthy needed to change up his game and he did as he closed the lead to 9-13 showing he would not give up his title without a fight! But as both men were on their feet, Kennedy managed to make a mini break and went 19-12 ahead, before closing out for victory 21-12 in one of the greatest senior finals in recent times. It was Kennedy's ninth title in a remarkable 14 years and the Dubliner was clearly emotional as he thanked his family and supporters for sticking with him throughout.
In the earlier games Meath's Gary McConnell defeated Galway's Martin Mulkerrins in a tie breaker to take home the Intermediate on a scoreline of 12-21, 21-6, 21-7, while the Minor Singles went to Tyrone for the first time ever as Johnny Woods defeated Tipperary's Daniel Hayes with another tie break needed to separate the two the final score reading 4-21, 21-4, 21-19.
(pic courtesy Rollouthandball.com and additional reporting courtesy RTE.ie)