Around the County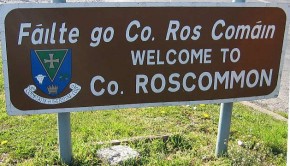 Published on October 8th, 2018 | by BoyleToday.com
Repair & Lease scheme figures
There were only 10 applications in County Roscommon since the Repair and Leasing scheme was rolled out and only two leases agreed and no properties operational up to Q2 in 2018
Thats according to Fianna Fáil TD for Roscommon/Galway Eugene Murphy who has highlighted the fact that only a total of 31 homes have been delivered and tenanted nationwide since the Repair and Leasing scheme was rolled out in February 2017 to up Q2 in 2018. Deputy Murphy said that the RLS was yet another failed attempt by the Government  to deliver the level of new social housing homes it had promised much like many of the schemes under the Rebuilding Ireland programme.
"The Repair and Leasing Scheme (RLS) was developed to assist private property owners and local authorities or Approved Housing Bodies (AHBs) to harness the accommodation potential that exists in certain vacant dwellings across Ireland. The RLS was established on a pilot basis in Waterford and Carlow local authorities in October 2016 and expanded nationwide from 23 February 2017.
"The figures show that at end of 2017, a total of 820 applications had been received under the scheme. Local authorities were engaging with the property owners in relation to 573 properties, 31 agreements for lease had been signed but only nine homes had been delivered and tenanted.
"The Minister admitted in the most recent reply that the RLS has not delivered the level of new social housing homes envisaged
"In the most recent replies to my Parliamentary Questions the Minister for Housing indicated that up to date figures up to Q2 in 2018 show that 217 applications have been received nationally with 60 lease agreements but only 22 properties operational through the Repair and Lease scheme. No properties were operational through the scheme in County Galway up to Q2 in 2018 with only four applications in County Galway while in County Roscommon there were 10 applications but only two leases agreed and no properties operational up to Q2 in 2018," said Deputy Murphy.
"There were a number of problems with this scheme and I acknowledge changes have been made- there has been a reduction in the minimum lease term from 10 to 5 years and there has been an increase of the proportion of market rent available to property owners where they take on more responsibilities under the tenancy, meaning that up to 92% of the market rent will be available. There has also been provision of additional funding for property owners over and above the current €40,000 limit where the property is a bedsit type dwelling etc – I welcome all of these changes and I sincerely hope that the changes to the scheme have an impact and they will go some way to making the scheme more attractive and effective as to date the RLS has failed miserably to deliver," concluded Deputy Murphy