Weekly Blogs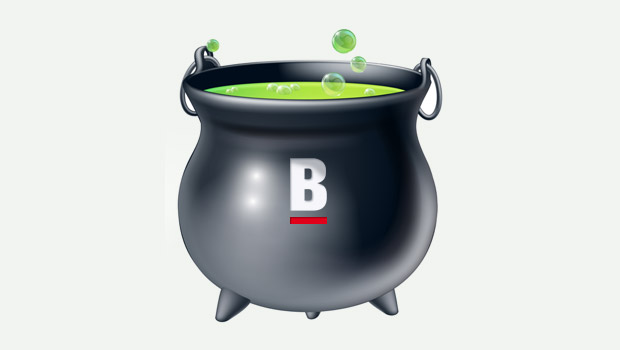 Published on September 19th, 2014 | by BoyleToday.com
The Boyle'd Pot 19/9/14
Mill news a blow to Boyle
It was with sadness and disbelief that we read during the week that one of Boyle's oldest businesses – Boyle Mills, or "The Mill" has it has been called for many years, was ceasing production and equipment is to be auctioneed off. There has been rumour a plenty over the past number of months concerning the future of the Mill but a statement back in July to this website allayed fears somewhat with word that manufacturing would recommence in October 2014. It now looks like that is not going to happen. Any jobs losses, big or small, are a blow to Boyle and the ceasing of production and subsequent loss of activity will be felt directly and indirectly around the town. Truck drivers to the Mill stopped off to get food and refreshments in Boyle and while the daily convoy of trucks along St. Patrick Street may have been noisy at times, their presence will be missed commercially now.
Need for CCTV highlighted
The robbery at Taylors Jewellers on Wednesday night/Thursday morning once again highlights the urgent need we have for a CCTV system in Boyle. With cutbacks and larger areas of patrol for the Garda Siochana, the fact is they can not be on the streets of Boyle every minute of every  night. Add to this concern locally about the station opening hours and it all points to the installation of a town centre CCTV system. The business community (and concerned locals) now need to urgently get together and get the ball rolling on a system to protect our town and property.
Handball in Boyle recalled
The funeral during the week of another native of the town Bobby Flaherty led to reminiscing of stories of handball in Boyle over the years – a sport in which Bobby was a participant and coach. There are probably many living in Boyle now who are not aware of the handball alley in St. Patrick Street and the great influence it had on the youth of the town over the years. It was here that All Ireland champions were nurtured. Casey's Alley as it was originally known, bred handballers like Paddy Perry who won the All Ireland junior singles in 1929 and the doubles with Tom Gaughran. Perry went on to win eight consecutive single softball titles from 1930 to 1937. Another Boyle man – Paddy Reid teamed up with Paddy Perry to take the 1936 senior hardball title. Other names synonymous with handball in Boyle over the years, some of whom won All Ireland and other national titles, included: The Clarke's, Edwin Dooley, P. Conroy, P.G.Devine, Tom and Seamie Gaughran, Paddy Kennedy and in recent times the O'Donnell and Tormey families.
What's happening with our Bridge?
It's now over 11 weeks since the bridge in Boyle was damaged in a car crash. Surveyors have been on site, meetings no doubt have been held but the bridge still has a gapping hole in it that needs to be fixed – quickly. The site of a taped off centre piece in our town right beside the Royal Hotel, which is now becoming an eye sore in itself, is not assisting in creating a positive image of our town to tourists and those who pass through on a daily basis. The people of Boyle have never been officially informed as to what is happening with the bridge, either through an official statement from the County Council or through our public representatives, and that is not good enough.
Local concert in aid of Hospice
There should be a great night's entertainment in St. Joseph's Hall tomorrow (Saturday) night with the proceeds going to worthy cause . The Charity Folk Music Concert will feature local artists, of which there are many, with all proceeds from the night going to the Roscommon Mayo Hospice Foundation. Tickets are priced at €10 and are available from Hospice shops or on the door. The concert will start at 8.30pm. Your support would be much appreciated.
No Boyle candidate in By Election
The by election to fill the seat left vacant by Luke Flanagan's move to Europe will take place on October 10th. To date 10 candidates have declared themselves as candidates. They are: Cllr Ivan Connaughton (FF), Emmett Corcorcan (Independent), Tom Crosby (Independent), Michael Fitzmaurice (Independent), Cllr Des Guckian (Independent), Cllr Maura Hopkins (Fine Gael), Senator John Kelly (Labour) Cllr Martin Kenny (Sinn Féin), John McDermott (Independent), Gerry O'Boyle (Independent). Amazingly, not one of the candidates is from Boyle. One would have thought that perhaps an Independent from the Boyle town area would have thrown his/her hat in the ring. With a sitting Fine Gael TD from the town, another candidate from a different party or independent would have at least ensured we got some form of action for Boyle pre election which is the time you get promised the sun, moon and stars by parties vying for your vote .
And finally….!
Superman says, "You'll never believe what happened yesterday. I was flying along over the city, using my X-ray vision to scan for trouble as I normally do, and I happened to glance into Wonder Woman's house."
"Oh yeah?" says Batman, "What did you see?"
"Well," says Superman, "I couldn't believe my eyes. There she was, lying naked and gesturing me to drop by."
"Holy crap!" says Batman, "What did you do?"
"Well, I couldn't resist. I zoomed down there, smashed through the wall, threw my gear off and did my duty!"
"Jeez, I bet she was surprised!"
"Well, not half as surprised as the invisible man."