News
30th Boyle Arts Festival opens tonight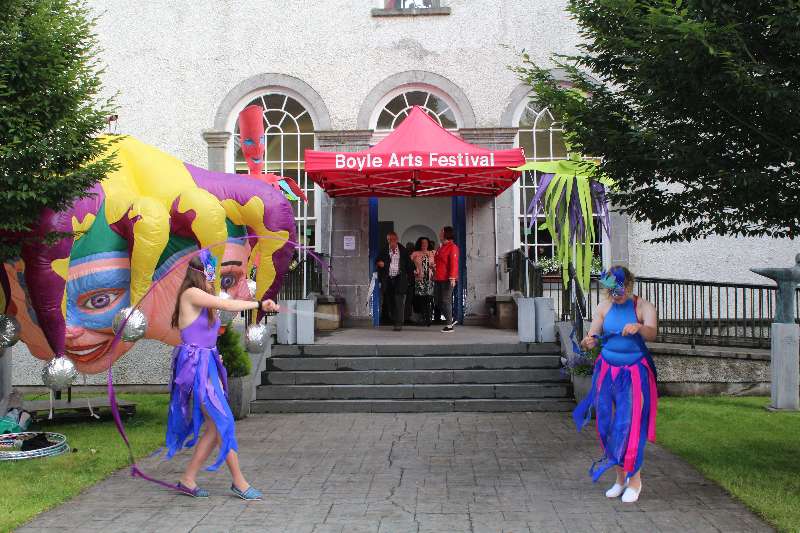 The 30th Boyle Arts Festival 2019, celebrating 30 years of Irish Arts and Culture will open on Thursday 18th July 2019 at 8.30pm in King House.
The official opening will be performed by Professor John Crown.
There will be evening entertainment from 7pm with music by Me and the Lads and Street Theatre with Curious State.
The Main Exhibition titled 'Legacy' is curated by Paul McKenna, McKenna Gallery, Omagh
The Festival continues until Saturday 27th July and the Exhibition continues until Monday 5th August.
Check out daily updates here on our dedicated 'Boyle Arts Festival' section on Boyletoday.com.
Exhibitions from Boyle Camera Club, Malachy Costello, Margie Dunne, Tony Murphy, New Art Gallery, Marian Balfe and the fantastic 'Boyle – Through A Child's Eyes' will all open tonight and entry to all is free!
Boyle Arts Festival will continue until Saturday, July 27th with almost 60 events, 10 exhibitions and 10 workshops.
If anybody still has any of the red and white BAF flags, please put them out for the Festival.
For more information, call into our office on Bridge Street, Tel. 071 9663085 or visit www.boylearts.com
Follow us on Facebook, Twitter and Instagram