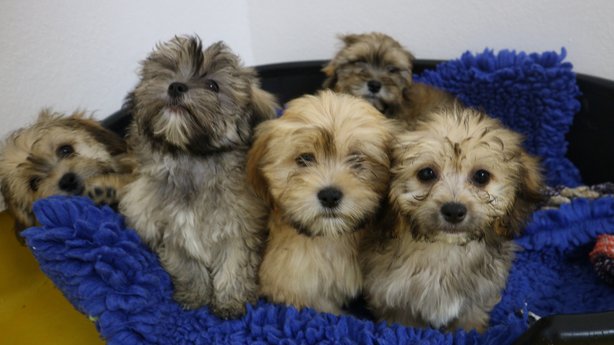 Eighty six dogs, including 23 puppies were removed by ISPCA Inspectors from an unlicensed dog breeding establishment in County Roscommon following a visit by the Inspector and the county dog warden last Friday.
The dogs were being kept in very poor conditions and had only one person to care for them all.
Nineteen of the dogs were suffering from a variety of health issues including mange, eye conditions and ear infections and are now receiving veterinary treatment.
A further 17 puppies were removed from a house on Thursday where the owner had allowed his dogs to breed without consideration for the consequences.
All of the dogs will need to be vaccinated, neutered and microchipped before being responsibly rehomed in Ireland.
Senior ISPCA Inspector Kevin McGinley said: "The ISPCA is grateful to have secured the removal of all dogs from this unlicensed premises. With so many dogs in our care we are appealing to the public to support us financially with this challenge and by offering responsible homes for the pups and dogs. I'd like to take this opportunity to thank Roscommon County Council and the county Dog Warden for their assistance"