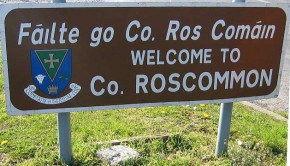 Ninety Syrian assylum seekers including approximatley 45 children are due to arrive in Roscommon in 2018.
The news was announced by the soon to depart acting head of housing and finance Derek Caldbeck at Monday's meeting of Roscommon County Council.
The assylum seekers will be housed at various as yet unknown locations throughout the county.
The news received a guarded welcome by some Councillors when it was revealled that the new residents will be accomodated in social housing.
Fears were expreseed that those currently on the Council's housing list could suffer and that there would not be adequate resources in place in the towns for the refugees.
The first of the families, who are presently in Ireland, are due in Roscommon before the end of March 2018.