News
A themed Airbnb in Boyle listed in top ten worldwide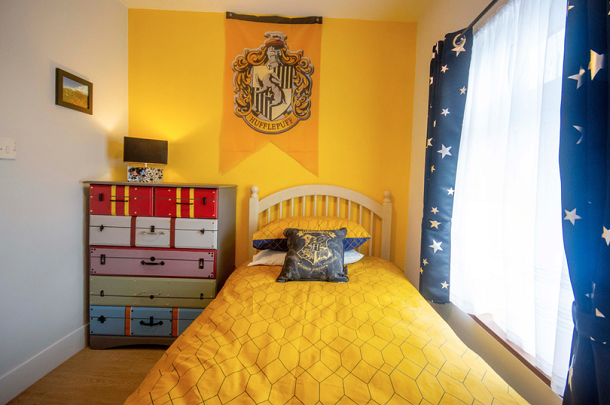 A Boyle Airbnb has been voted one of the Top 10 Harry Potter themed Airbnb's worldwide.
Draiocht House is located in Abbeytown, Boyle and pre Covid, was booked out for months in advance from eager Harry Potter fans.
Described by it's owners as "Touching on the Harry Potter world, every bedroom has a theme and all over the house you'll find creative genius' and lasting memories you'll only find in a unique property like this. A stay at Draiocht house is an experience in itself, from the top quality interior design to the fabulous tree house and outdoor space, the magic awaits you"!
Well known travel website – 'The Travel Expert' listed Draoicht House among ten similar properties worldwide from Orlando to the UK and France to the Phillipines.
This is what the author had to say: "If you are looking for a Harry Potter themed house in Ireland, Draiocht House might do the trick. Each of the four bedrooms are individually decorated, and there are wonderful touches all over the house. The large garden has a fabulous tree house and a barbecue decking area. Draiocht is gaelic for 'magic' and a magical time awaits you in Boyle".
"Draiocht House is less than five minutes walk to the town centre of Boyle, and Lough Key Forest and Activity Park is only 4km away. Lough Key is one of Ireland's most extensive forest parks. As well as scenic walks and pleasure cruises on the lake, you will find plenty of activities for adventure play including ziplines, woodland safaris and lots more".
Followthebutterflies.com has Draiocht House in it's Top 15 in the World saying: "If you're off discovering the Emerald Isle, consider putting this Draiocht (Magic) House on your itinerary. Thoughtfully designed, the house features four bedrooms – one in each of the Hogwarts house colors. Other parts of the house are also designed with magical touches and elements from the Wizarding world. With five beds and space for seven guests, this one is perfect for a group of muggles on an Irish adventure together".
Finally, in another positive endorsement, flyingwithababy.com says: "This large 4 bedroomed house in County Roscommon has each harry Potter themed room themed with Hufflepuff, Gryffindor, Slytherin or Ravenclaw Hogwarts themed colours. The back garden even has a tree house for the kids!"
You can find out more about this hidden gem in the town of Boyle here