Events
Album launch on Saturday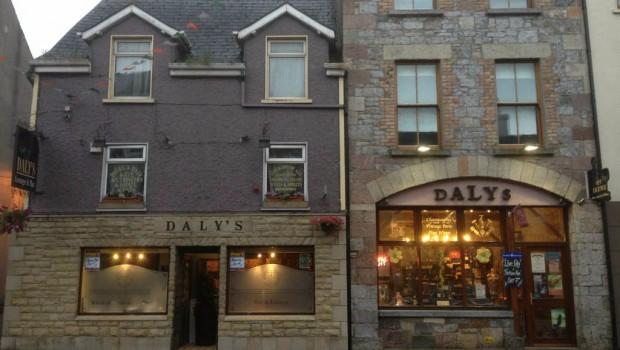 Legendary guitar player, Phillip Donnelly, is launching his new album "Beyond The Pale" in Daly's Bar, Boyle on Saturday June 25th.
Featuring duets with John Prine and Crystal Gayle, this is Phillips most accomplished solo album to date.
Phillip Donnelly is recognised, by both his peers and audience alike, as being one of Ireland's most gifted and popular musicians.
He is a foremost authority on Celtic, Country Rock, Americana and Blues guitar, and his unique style has been employed by some of the world's greatest recording artists for over 30 years.
Having spent his formative years in the late 60s Dublin music scene, Phillip's talents were spotted by Donovan who was at that time enjoying a worldwide audience.
After touring with Donovan, Phillip joined the Gary Moore Band until 1974 when Donovan called again asking him to join the world tour which this time was based in America.
Phillip's guitar style was soon in demand by artists and producers in Hollywood, and he spent most of the seventies recording in all the major studios in Los Angeles with many major artists.
It was in Hollywood that Phillip teamed up with Lee Clayton. The blend of Phillips Celtic music and Lees Country music produced a new sound called "Border Music" which was critically acclaimed by the worlds press.They went on to record four successful albums for Capital Records.
The first album Border Affair, second was Naked Child, thirdly The Dream Goes On, the fourth being Spirit of the Twilight.
Phillip spent the next decade in Nashville where his talent was in great demand and where he recordre approximatelt 2,500 songs with various artists  who, when listed read like a who's who of American country legends.