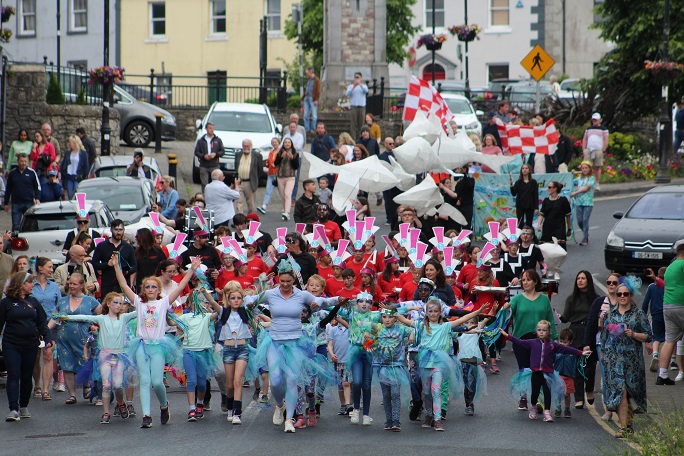 Victoria Walker is delighted to be working again with Boyle Arts Festival to bring you the Boyle Arts Festival Dance Club.
Classes, working on the festival's theme of 'Connections', will run for an hour weekly on Mondays 3.30pm-4.30pm in St Joseph's Hall, Boyle.
Starting Monday 29th May (excluding bank holiday Monday, 5th June) for 8 weeks culminating with the Dance Club parading and performing through the streets of Boyle in the Boyle Arts Festival Grand Opening parade on Thursday 20th July.
Come and join the fun, with bookings open here
Boyle Arts Festival runs from July 20th-29th.
This year's ten day Festival will feature over 40 events bringing the finest art, music, drama and lots more to the town.