News
B.A.F. fly the flag at the Aras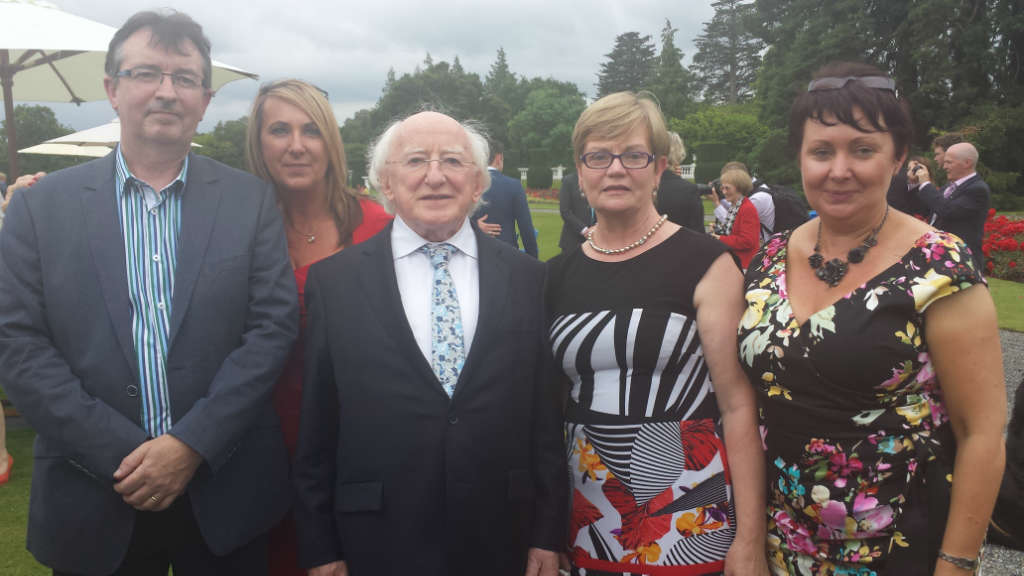 Aras an Uachtarain seems to be the place to visit this week!
Following on from a visit by members of Boyle Musical Society to the Presidents home during the week, Boyle Arts Festival representatives took their turn today.
President Higgins praised the festival and acknowledged the great work contributed by the late Fergus Ahern.
Pictured shows Gerry Kielty, Patricia Golden, President Higgins, Belinda McCauley and Irene Madden at the Aras.