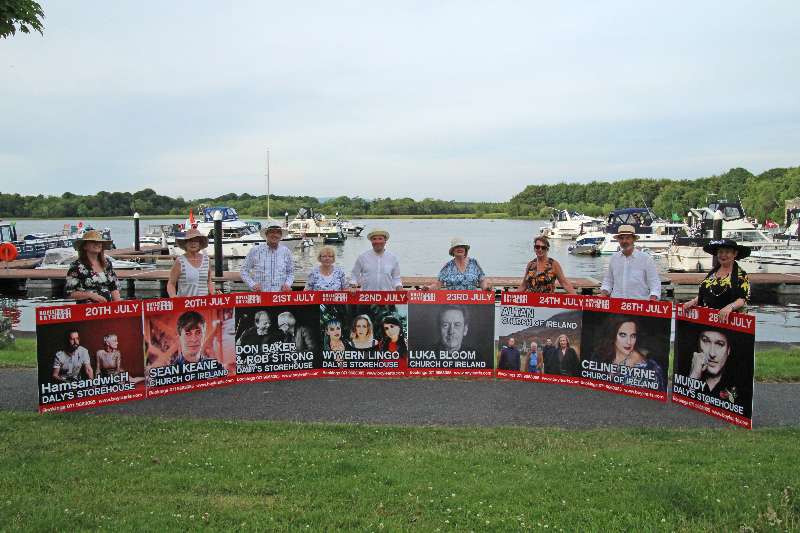 Events for Friday July 20th
12pm – Storytelling with Brent Pope   King House  €3
1pm – James Carty, Francis Gaffney & Brian McGrath  Church of Ireland €8
6pm – An evening with Brent Pope  King House €15
8pm – Sean Keane  Church of Ireland  €25
10pm – Hamsandwich  Daly's Storehouse €20
Ongoing Exhibitions
11am – 6pm       Main Exhibition   Gathering   King House.
10am – 6pm      Boyle Open Art Exhibition      Church of Ireland Parochial School.
11am – 6pm       The Outsider   Former Xtravision on Main Street.
11am – 4pm       'Presence'     Photography Exhibition    Basement Family Resource Centre.
11am – 4pm        'In the Mix'     Boyle Family Resource Centre
10am – 6pm        'Cornameeltha'   Portrait of an Irish townland and it's people  Tony Murphy Photography, The Crescent
11am – 4.30pm    'Captivated West'    Paintings by Margie Dunne  The Shambles Bridge Street.
11am – 6pm          Boyle Camera Club   Boyle Library
Art Exhibitions are running in various business' windows throughout the town.
Workshops continue also. See www.Boylearts.ie or the Festival brochure for further details.