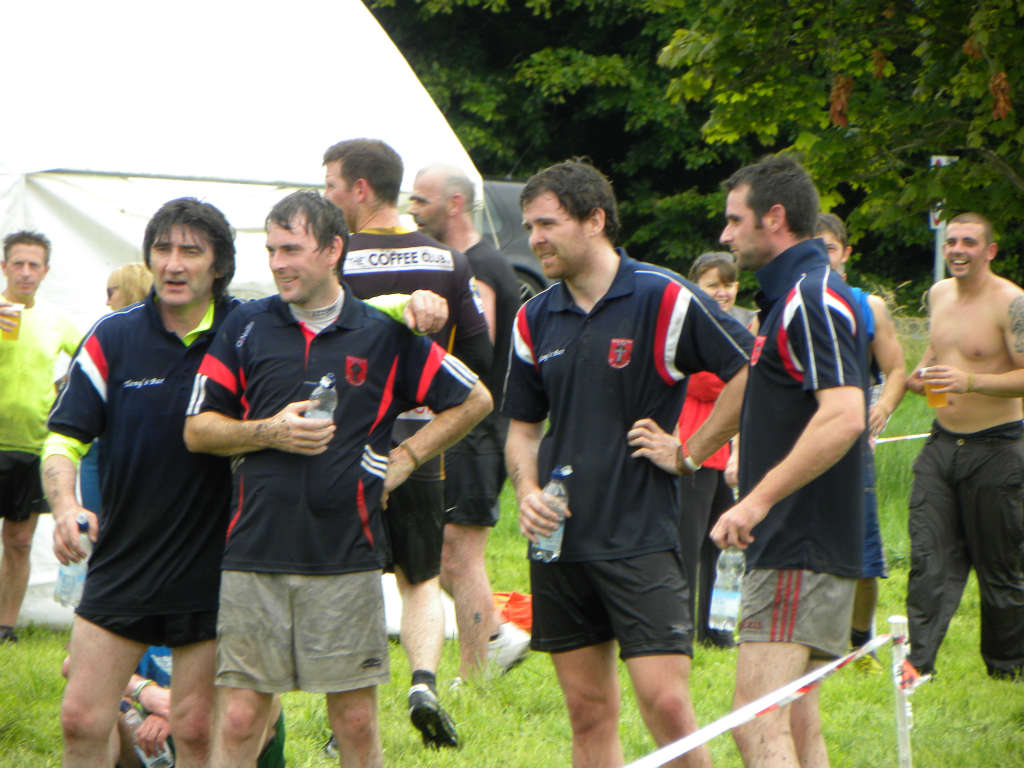 The Ballinameen ladies GAA annual run walk or jog takes place on Sunday 10th starting at 5pm at the church.
The run is 10km and for the walkers we have the old 7km route or …those wishing to do so can complete the 10km!
We urge all to come out and support the ladies. If you don't want to run walk or jog your support on the road would be great! If you cant do the run or walk and would like to contribute to the ladies club, each member of the ladies team have sponsorship cards if you would like to give a few euro!
Prizes, music and refreshments afterwards in the Cross Bar. Music starting later in the evening at 8 with Adam Daly.
Hope to see you all there and thanks in advance from all the ladies for your great support.
( pic shows Ballinameen men's team members at the Toughest Muckers)