Events
Billy's World 5k in Rockingham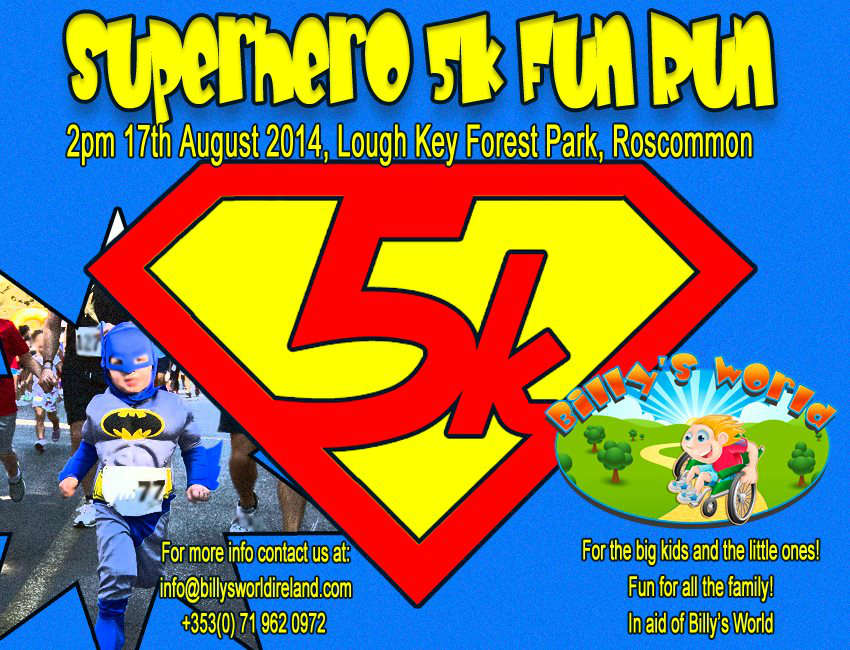 Calling all superheroes – both young and not as young!
Billy's World needs your help!
At 2pm today Sunday 17th August  there is a great day of fun and heroics for all the family in a 5k fun run in the grounds of Lough Key Forest Park!
Both young and old can dress up as their favourite superhero and become a hero for the day by helping raise funds for such a great cause.
Entry fee €10 per hero or €30 for a superhero family!