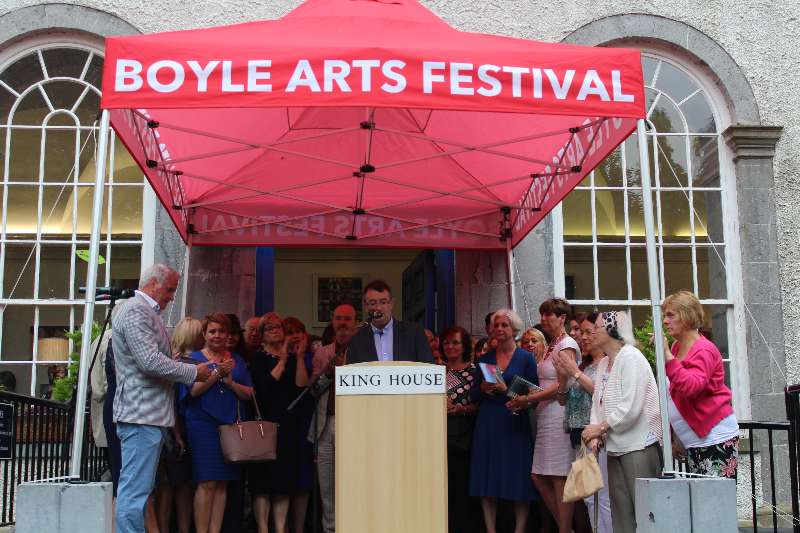 Ahead of the launch of the official Boyle Arts Festival programme in a few weeks time, tickets for a number of our headline events will go on sale next week.
Tickets will be available to purchase online through our website www.boylearts.com from 10am on Tuesday May 3rd.
(By Brendan McGee)
Boyle Arts Festival 2022 will open on July 14th and continue until July 23rd and feature almost 50 events, including musical performances by Soda Blonde, Something Happens, Lisa Lambe, The Wolfgang Ensemble with Lynda O'Connor, The Swing Cats, The Celtic Tenors, Sharon Carty and many others.
To purchase tickets, simply visit www.boylearts.com and go to the 'Festival' tab. Click on the event that you would like tickets for and follow the link to 'Buy Tickets'.
The full list of ticketed events is available to view on www.boylearts.com along with full artist information, dates, times and venues.
Local sponsors have been the lifeblood of Boyle Arts Festival since the beginning and it really takes a whole community to make a Festival like this a success. In the coming weeks we will set up a GoFundMe page and we are appealing to the business community and residents of Boyle to consider making a donation through this. More details later.
For more information on Boyle Arts Festival 2022 please visit www.boylearts.com email [email protected] or follow us on Facebook, Instagram and Twitter.
Boyle Arts Festival is supported by The Arts Council, Local Sponsors, Roscommon Co. Council and Fáilte Ireland.