News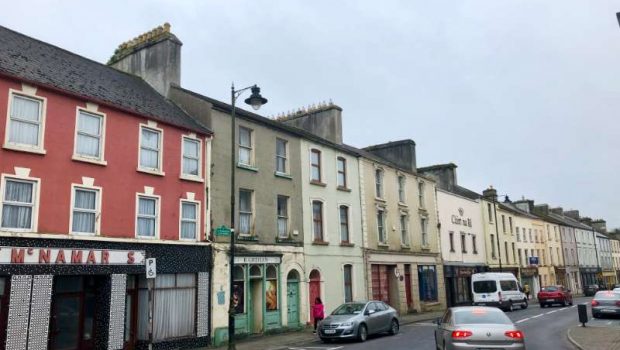 Published on March 1st, 2019 | by BoyleToday.com
0
€140k for Boyle enhancement project
Boyle has been chosen as one of six towns nationwide to receive  €140,000 in funding to enhance the streetscape of Main Street in the town. The funding has been awarded under the Historic Towns Initiative (HTI) 2019, a joint initiative between the Department of Culture, Heritage and the Gaeltacht and the Heritage Council.
Senator Frank Feighan said:  "This is more great news for Boyle. The funding of €140,000 will go towards improving the streetscape of Main Street and I have no doubt that this will attract more people to live in the town centre along with increasing the inflow of tourists".
"This project is aimed at the development of a cultural quarter in the town which will both conserve and celebrate our fine architectural heritage while encouraging more people to live in the town centre".
"Local authorities were invited to propose projects for heritage-led regeneration in one historic town in their area and following a competitive process, Boyle was one of the six towns successful".
"This funding is more welcome news for Boyle which has been the beneficiary of a series of significant funding announcements in recent months, including the allocation of €1.7m for a regeneration project on the former Royal Hotel site".
"I want to again pay tribute to the great work being done by many people, including the Boyle Town Team who are driving a lot of these initiatives."
Chairman of Boyle Town Team, Brian Nerney said the announcement, following on from all the other recent funding announcements, showed that local and central government appreciated the enthusiasm and belief the people of Boyle have in their town.
"Minister Ring's visit last evening to the town was important as we got the opportunity to thank him for his assistance and to show him in person how the monies will be spent to enhance Boyle".
"In the last number of months this government has granted Boyle upwards of €2.5m in funding."
"This money will allow the Council in conjunction with Boyle Town Team to undertake the initial phases of the Boyle 2040 project".
"I would like to thank Minister for Culture, Heritage and the Gaeltacht, Josepha Madigan, Senator Frank Feighan, Deputy Denis Naughten, local Councillors, Team Members and the management team in Roscommon County Council for their assistance in obtaining all this funding."
"The Town Team anticipate that the grants will present an opportunity for a heritage led regeneration of our Historic town and offer an incentive to the community to consider over the shop living in the town centre which currently has significant vacancy levels. It will also provide additional residential accommodation in the town centre, initally Main Street, which will help to bring back Town Centre living resulting in spin-offs to the Boyle hinterlands, and finally it will provide a critical opportunity for our local community and businesses to regenerate our historic town with the support of the Historic Town Initiative", the Chairman concluded.