Events
Boyle Camera Club photo shoot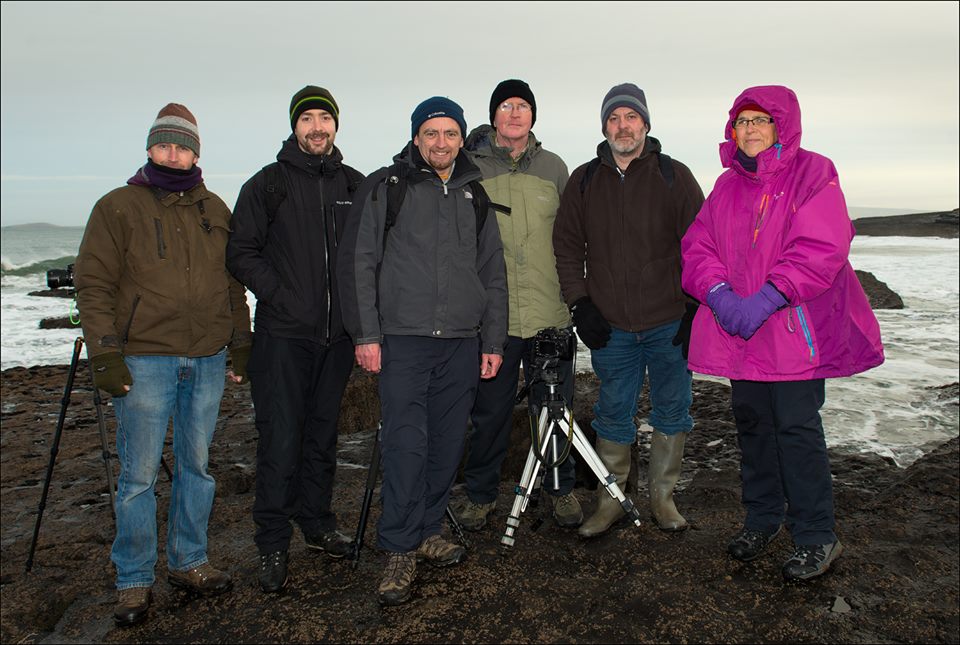 Club Photo Shoot – Sunday 29th December.
Despite the frosty start to the morning, a few club members braved the elements to come out and explore part of the Sligo coastline on this final shoot of 2013. We arrived on the beach at Portavade, a few miles outside Ballisodare in plenty of time for sunrise. Later, we headed along the coast to the beautiful and wild Dunmoran Strand and ended up at Easkey Harbour, just ahead of the rain and what turned into a miserable afternoon. We certainly saw the best part of the day.
The club committee would like to take this opportunity to wish all members of Boyle Camera Club a very Happy New Year. We look forward to seeing everyone at our next meeting on Tuesday 14th January at 8pm in St. Joseph's Resource Centre, Boyle.
New members are always welcome.
Photo shows 'The Brave!' Tony, Jordan, Peter, Hugh, Joe and Margaret. Absent from the photo, Matthew.
(info per Boyle Camera Club)