News
Boyle Civic Amenity Christmas opening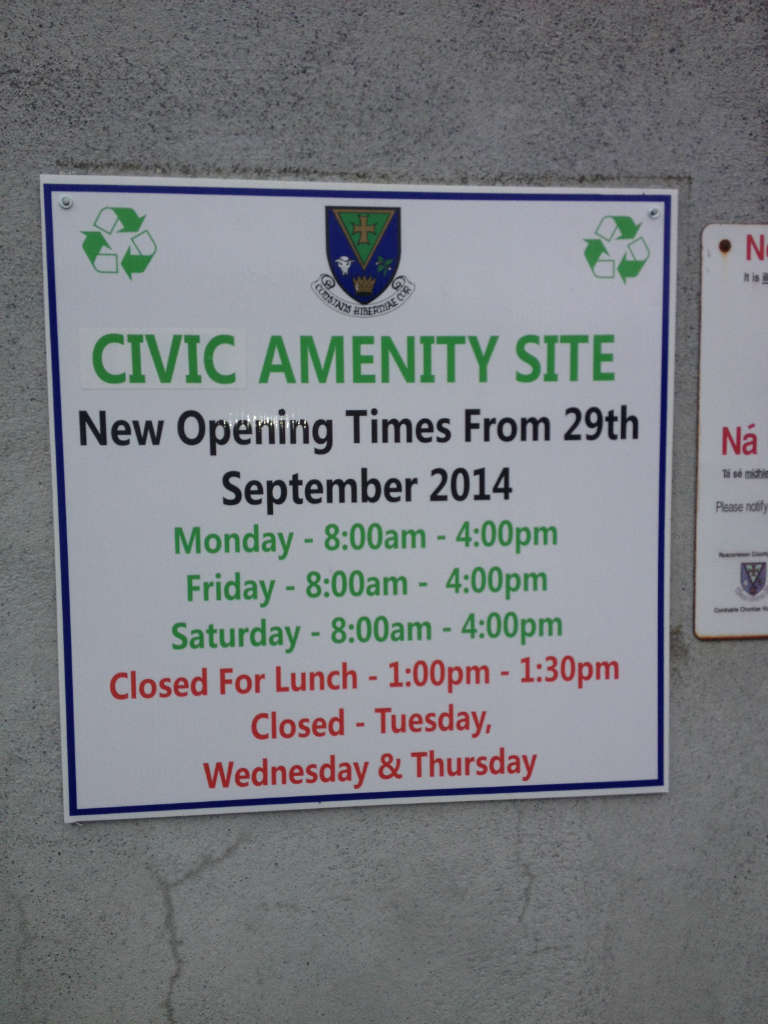 Boyle Civic Amenity Centre will open at the following times for the Christmas period:
* Monday 29th December
* Friday 2nd January
* Saturday 3rd January
New opening hours came into effect from Monday 29th September 2014 at all four Recycling Centres including Boyle.
Opening Monday, Friday and Saturday from 8am to 4pm.
Closed for lunch from 1pm to 1:30pm.
Closed every Tuesday, Wednesday and Thursday.
Any public holidays falling on a Monday or Friday; Recycling Centres shall open on a Tuesday or Thursday respectively.