News
Boyle energy survey 'Thank You'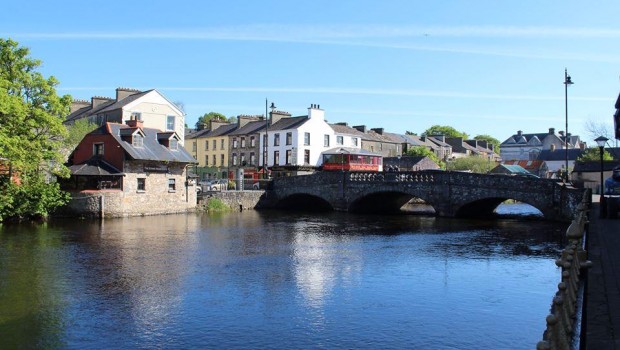 Good Energies Alliance Ireland (GEAI) has thanked the people of Boyle who recently participated in their energy study.
"We were delighted with the kind reception from the people of Boyle to our energy survey completed last week. The advance notice through the media was very useful. The volunteers at Good Energies Alliance Ireland will now process the results and produce an overall report for Boyle. This report will be presented to the people of Boyle at a seminar towards the end of May. Thanks to everyone who cooperated"
The survey aimed to see how Boyle residents use energy for heating, lighting, cooking and transport.
The survey was organised by Good Energies Alliance Ireland (GEAI), who are working with IT Sligo and SEAI to see how support can be given to the town to become more sustainable, with greater energy efficiency, smaller bills and warmer homes.
The goal was to survey 10% of the houses in Boyle.
GOOD ENERGIES ALLIANCE IRELAND (GEAI) is the only non-profit Environmental NGO in Ireland with a principal focus on Energy sources and uses. GEAI is based in Ballinaglera, Co. Leitrim but its remit is all-island. It is a member of the Irish Environmental Pillar and has links with environmental groups nationally and internationally. It was founded in 2011, was incorporated as a Company Limited by Guarantee in December 2012, its Directors are all volunteers and GEAI has no paid staff.