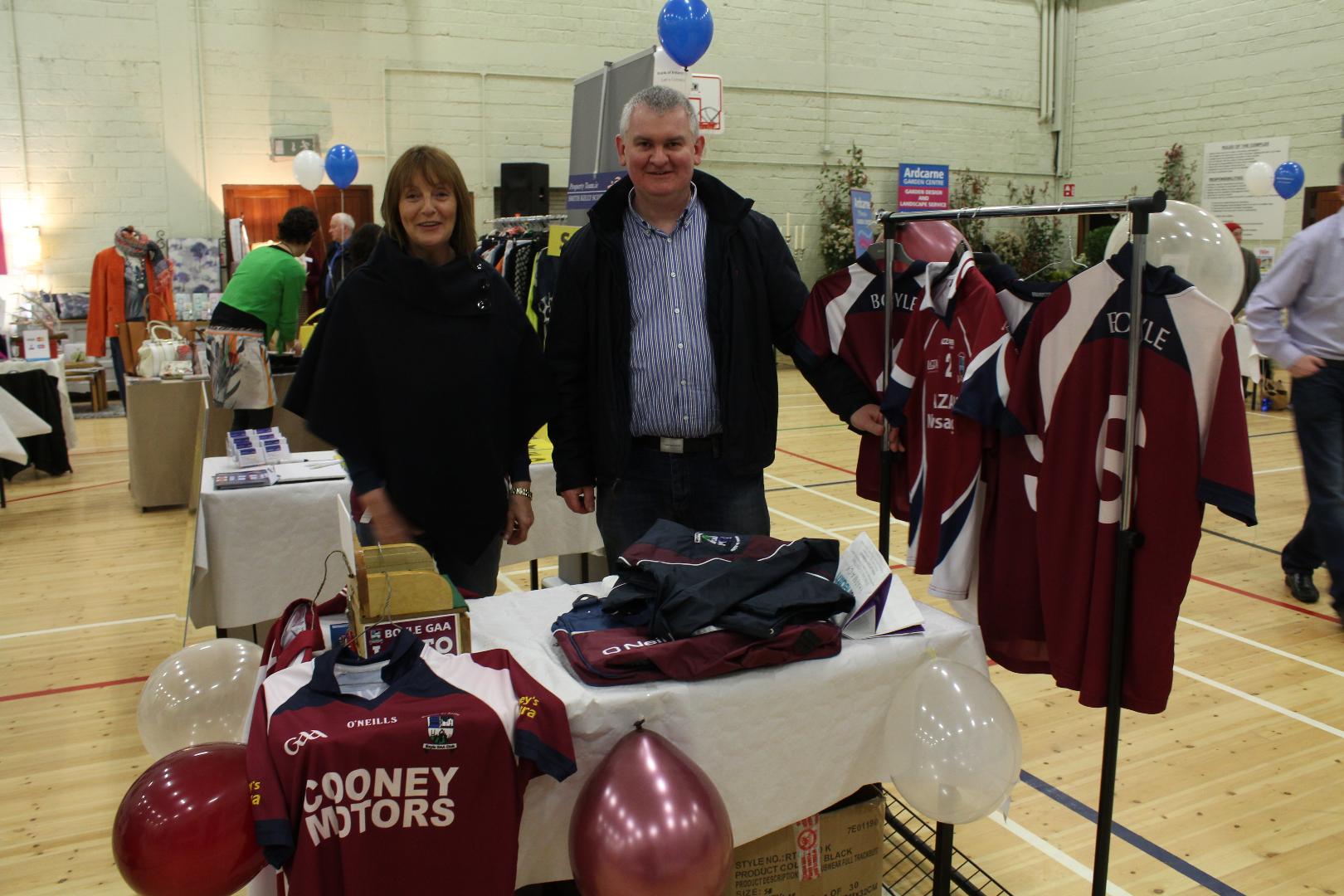 The Cooney Motors/Cooney Centra Junior team were defeated by St. Croan's in the Division five league in Enfield on Sunday last. Their next outing is scheduled for April 30th.
The James Lannon Tyre Centre U-16's defeated a combined Kilglass Gaels/St. Barry's away in the Division Three league. Boyle play Elphin in the Division three league this Tuesday April 5th in the Abbey Park at 6:45pm.
The Cooney Motors/Cooney Centra U-14's defeated St. Ciaran's away in the Division One league. The Division four team play St. Croan'sWednesday April 6th in the Abbey Park at 6:30pm.
The U-12's play St. Ciaran's Saturday April 9th in the Abbey Park at 12 noon.
Tickets are currently available from Club Officers for the upcoming Club Rossie Draw. There is a prize fund of €30,000 and the draw proceeds will be used on the ongoing development of Gaelic Games in Co. Roscommon.
The Club will be holding its annual "cash for clobber" campaign over the next three weeks. We are encouraging each household to do a spring clean by collecting all unwanted clean clothes, footwear and old mobile phones and bring them in plastic bags to the Clubroom on each of the next three Saturdays from 11am to 1pm.
All teams and team managers are advised that the training pitch in the Abbey Park will be unavailable from Thursday to Sunday (both days inclusive) of this week to facilitate a circus.
Sympathy is extended to the relatives of the late John O'Brien, the Warren, and to the Cregg family, Ballymore on the death of Mrs Bridie Cregg.
Commiserations to the Roscommon U21 team and management on their heartbreaking loss in the Connacht Final. There is no doubt that there are great futures in store for this talented group of players.
Best wishes to our Roscommon seniors against Kerry in their Allianz National Football League Semi Final this weekend in Croke Park.
Winner's from the New York Draw held recently were: 1st: John McMahon, Oldcastle, Co. Meath. 2nd: Damien Kenny, Sandyford, Dublin. 3rd: Michael & Tracey King, Warren, Boyle. 4th: Anne Costello, Copse, Boyle.
The Club would to thank Bank of Ireland Boyle for their generous cheque of €500 towards to our U-14 team, who are taking part in the Feile football festival this year.
Ladies Football: Well done to the U-16's team who defeated Shannon Gaels in the Division 1B championship in the Abbey Park on Sunday last. Panel: Megan McKeon, Niamh McGrath, Ciara Sheerin, Anna Kearney, Sarah Duggan, Saoirse Wynne, Gemma Brennan, Kate Harrington, Ruth Cox, Grace Flanagan, Michaela Ward, Erica O'Connor, Erin Regan, Cora Naughton, Sinead Glennon, Cara McHugh, Roisin Casey, Aoife Valentine, Cliona McDermott, Shannon Kerins, Aine Mullins, Sarah Sweeney and Aisling Donoghue. Their next game is Sunday April 10th away to St.Barry's. Please check Fixtures section to confirm time and venue.
Congratulations and best wishes to Saoirse Wynne and Cora Naughton who have being selected to represent the Roscommon U-14 team this season.