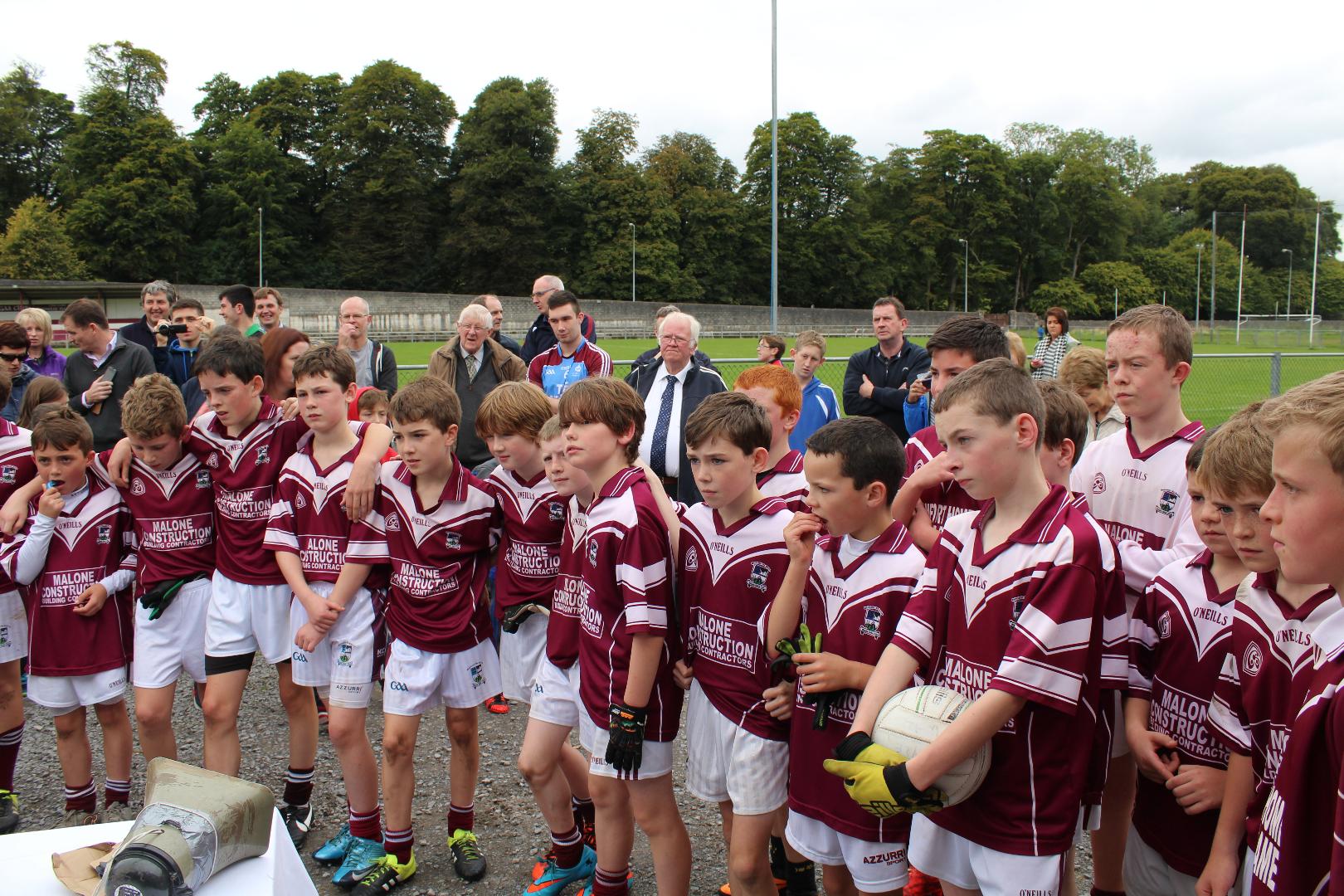 It was a very successful weekend on the playing fields for Boyle teams. The U13s had a fine win over Clan na Gael in the County Semi Final of the Féile competition in Abbey Park on Saturday. They will play St Brigids in the County Final on Sundaynext at 1pm-venue to be confirmed.
The National Automation Limited U21s had a dramatic last minute win over Padraig Pearses in Woodmount on Sunday. They will play St Brigids in the County Semi Final on a date to be determined.
The "Get Active Today" campaign moves into week five and numbers are holding up at all activities. There will be dawn walks on Tuesday and Thursday mornings and an evening walk on Tuesday. The walk distances are being extended as fitness levels are increasing. There will be circuit training on Saturday morning and a keep fit session on Monday evening. There will be an introduction to yoga in Trojan premises on Thursday at 7.30pm. The big feature event last week was a very informative talk in the Clubroom by Colin Regan, GAA Health Promotion Programmes Manager on mental health and wellbeing.
Scór na nÓg will take place later in November and the Club is making a special effort this year. The secondary school age category from Boyle parish who feel they could perform traditional music, set dancing, solo singing or form a ballad group, compete in quiz, are asked to contact any of the Club officers immediately.
The Club is offering excellent value in high quality black or blue Rugbytech tracksuits in small, medium or large sizes for children, for the super price of €20. The tracksuits are water repellent, fully lined and have the Boyle GAA crest. Please contact 086 8526329 or 087 2677865 for details.
Thanks to Aidan Lavin, Michael Brennan and Bernie Shannon for erecting the new endline nets in Abbey Park. Thanks also to John Keville for providing a hoist for the project.
Sympathy is extended to the Regan family, Breandrum and the McDermott family, Behy on recent bereavements
Back to top button