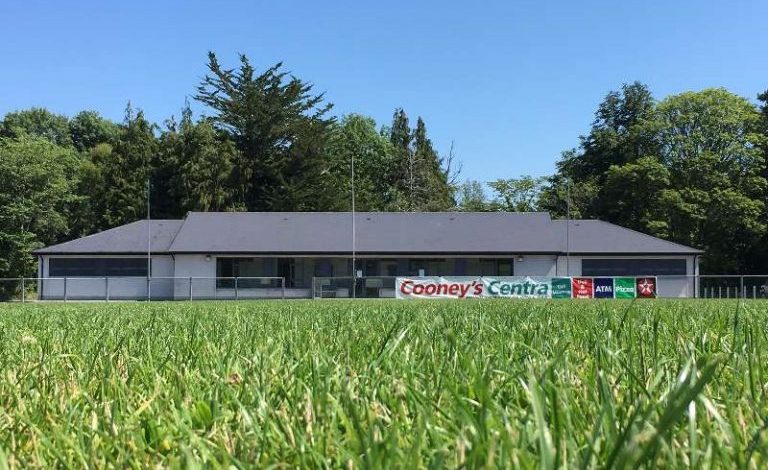 Club Lotto 
The Online Lotto was drawn on the 1st of Augustfor €9,900.  The numbers drawn were 10, 11, 24 & 25 . The jackpot was not won and now stands at €10,000 for next week's draw, the 1st of August at 9pm. As we have now entered into 5 Digits, we will be holding a special draw next week. We had 2 match 3 winners this week With Pacelli McDermott and Tish Harrington sharing the €100. Lotto tickets are only available online can be purchased on the Klub Funder website   As always please use link here (https://www.klubfunder.com/Clubs/Boyle%20GAA/lotto  ) and thank you all for playing and joining us as always.
Pitch Supreme
Thanks to our pitch coordinators and groundsmen for having the pitch and grounds in such good condition. Its takin as 'a given' sometimes we have our facilities in such good condition but just like to acknowledge the work that's been done.
Defibrillator in Boyle Gaa 
Important to post this information again to remind ourselves about the potential lifesavers in the Defib locations. Thanks to all involved in the relocation of our defibrillator to the front wall of the clubhouse.
The continuous support of our loyal weekly lotto members has allowed us to have the funds to buy a special unit for the defibrillator which maintains the temperature and has security features which alarm once the box is opened. This is another step in ensuring the health and safety of all who come to our grounds and the wider community.
Thanks for your continued support in our draw.  With only1400 tickets left we urge you to grab one while you can, there is still a bonus prize to be won as well as the main prize. Michael O'Donoughue won the 3rd Bonus Draw for the hotel stay. Congrats Michael! The main draw will be held on 28th of August. With less than 4 weeks to go we have 1 more Bonus draw left. The Last Bonus prize includes 2 Tickets to the 2021 All-Ireland Hurling or Football final (subject to Covid-19 restrictions) and overnight accommodation in Dublin plus flights,  2 tickets to a Manchester United home game in the 2021/22 season and overnight accommodation in Manchester
Match Results & Fixtures Round-up for the week 
Results:  
U15 Division 2 Championship Boyle were beaten by St. Aidans,
Fixtures:
Wednesday, August 4th
U15 Division 2 Championship  Boyle v St Croans at 7.30pm in Enfield
Thursday, August 5th 
U13 Division 2 Championship Boyle v Michael Glaveys at 7.30pm in Ballinlough
Nursery Programme 
After a mid-programme break for the August Bank Holiday, the Nursery is back on Monday the 9th of August.
Roscommon U20 All-Ireland Semi Final 
Roscommon Will play Down in the All-Ireland Semi Final this coming weekend in Breffini Park. Throw in time is 7 pm on Saturday evening the 7th of August. Best of luck to Daire Cregg Cathal Feely & Ronan Garvin from Ballinameen and All the Roscommon Panel and Management  in this huge fixture!!
Connacht Minor Championship 
Well done to our Roscommon Minors on defeating Galway in Tuam in the Semi Final on Saturday evening . It was a huge swing of an 11-point deficit to overcome Galway at home to take the spoils!  They will face Sligo in the Final on Friday, the 6th of August at 7pm in Dr Hyde Park, in what will be a thrilling encounter. We have a solid club representation with 7 from Boyle on the Panel- Daniel Casey, Joseph Coyle, David Flanagan, Eden Kerins, Luke McGrath, Gavin O'Connor, Niall O'Donnell. Good luck men this is Major!
Congrats to Boyle Celtic 
Congrats to Boyle Celtic on winning the Roscommon District Football League in Lecarrow on Sunday after defeating Ballymoe FC by 1-0. Well done to Gary Goldrick scoring the only goal and James Bolger on getting Man of the Match.  Good luck to James heading back state side next week. Both clubs were delighted to have you back over the summer months and you are always welcome back.
Ladies Football 
What a game! Congratulations to the Boyle Ladies who produced the game of the year on Sunday morning claiming a the Div 2 League against a very good St Brigids side in Abbey Park on a score line of 2.17 – 2.10 .  Clearly a team that is thriving and striving for success and maturing into a fine team in strength and depth. Well done to Vinnie Flanagan and his management team on their guidance and experience. We can't wait to see what the Championship holds.
Ladies team:
Johnson; S. Keenahan, I. King, S. Kerins; C. Cregg, S. Moran, S. King; R. Cox, M. McKeon; G. Flanagan, S. Cull, M. Ward; H. Kerins, K. Harrington, N. Regan.