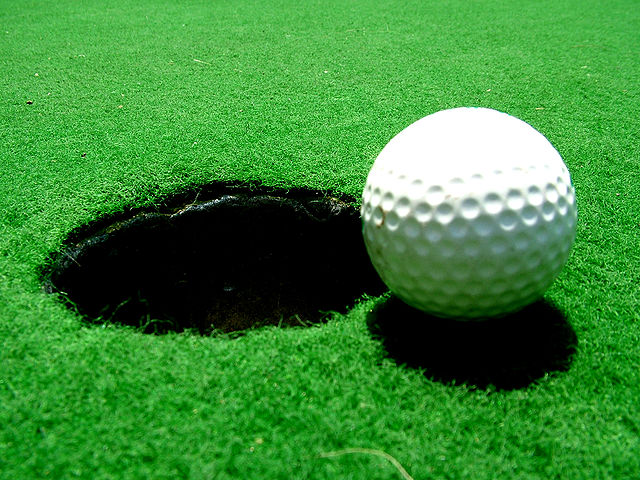 Last Sunday's 18 hole was won by Gerry Carty with 38pts, 2nd Tom Kearney 38pts, Gross Gary Carty, 3rd Michael Simon 37pts. The winner of the Captains Prize to the Ladies was Aisling Gaughran with a 68, 2nd Liz Dwyer, Gross Tish Perry, 3rd Moira Egan. This was a great "two in a row" for Aisling after also winning Sean Heslin's prize last year. The pressure is now on "hubbie" Jonathan to also do the double next Sunday. Well done also to Tish Perry on a good run of form who had a great score of 40pts in the Sliabh Russell last week. Thursday nights Competition was won by Jonathan Egan 32pts, 2nd James Shivnan 30pts, 3rdJim Suffin 26pts.  Fridays Scramble was won by Jonathan Egan, Claire Cryan & Jimmy Dwyer.
Saturdays Classic for Jimmy Doyle was won by Colm Loftus, Margaret Loftus & Joe Hussey, 2nd Michael Simon, Michael Rush & Jim Suffin, 3rd Niall Kearney, Ted Hestor & Frank Casserly, 4th David Wynne, Owen Garvin & Michael Costello. Junior Putter Winner Luke McGrath, The raffle winners were Mary McDermot who won the Vera Gaffney print and Sandra McCrann who won the Fergal Doyle painting. Congats to all the winners and special well done to Peggy Feely for organising. At the presentation Peggy Feely thanked all the members, visitors and friends who played, made donations or sponsored prizes. She thanked the Club for providing the facilities with a special thanks to Michael Rush, Charlie and all the volunteers for the great condition of the course. She thanked Mary and Gary for the excellent hospitality. She finished by specially thanking Jimmy Doyle, on behalf of all the members for his great service and support for the club as Captain, President, Treasurer and Member and she wished him well in his recovery.
Thanks to the Members of Ballina Golf Society who played the course last Friday evening and had food in the clubhouse.
Next Sunday is the Captains Prize and we send best wishes to Captain Padraig O'Connell for a great day. Timesheet is on the noticeboard and presentation of prizes will take place on Sunday evening at 10.00pm. No outstanding favourites but as mentioned above, expect Jonathan Egan to defend his title vigorously to also make it "two in a row". Tom Rochford will be hoping for the double havng already won the Presidents Prize, Shane O'Dowd is due a major and Michael Rush is playing well the in the past month. Other to watch out for include Gerry Carty, John McGuinn, Tom Kearney, Terry Canning and don't rule out past major winner Charlie O'Donnell. Although his only major was many, many years ago,Charlie is coming back into form and could be a good bet. Paddy Nangle, Martin Wynne, should also be in the shake up. Thats eleven players given the "kiss of death" so it should leave it a bit easier for the rest of us. Good luck to everyone taking part.  Please note the course will be closed from 6.00 on Saturday to prepare for Sunday.
Other competitions for the week are the Mens Competition on Thursday night, and Friday will be the Captains Scramble & Barbeque with draw at 6.30. Tickets are €10.00 for Scramble and Barbeque or €7.50 for barbeque only. Please put your name on noticeboard for what promises to be a great social occasion.
There will be a two volunteers evenings on Tuesday and Wednesday, all support appreciated. Thanks to all those who continue to volunteer to keep the course is such great condition.