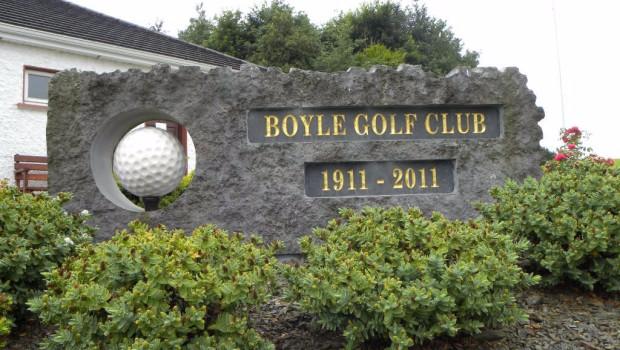 The final round of the Spring League was held last weekend. A strong surge by Team 8, consisting of Liam Whyte, Dave Purser & Marie Hanmore-Cawley was enough to see them take 1st place with 137 pts. In second was round 1 leaders Sean Heslin, Liz Dwyer & Tommy King with a total score of 135 pts. In third position was Club Captain Ross Andrew along with Susan O'Mahoney & Gerry O'Hara who were one point further adrift. The presentation of prizes will take place on Easter Monday. We wish to thank all who took part.
This week's 9 hole open competition will be the last of the season and can be played from Tues-Fri. Last week's was won for the second week in a row by Owen Garvin (21 pts) with second place going to Jonathan Egan (21pts).
Our Fundraising Classic will be held over the upcoming Easter Weekend (Sat- Mon). The format is a four person rumble. Entry is €60 per team and tee times can be booked through the online time sheet. An invitation is especially extended to members of other clubs to take part.
Regarding the club outing to Tullamore Golf Club on April 2nd, the competition secretary requires all those intending to travel to make this known to him by this Friday March 25th.
The Club Foursomes Matchplay Competition will be commencing shortly. The draw will take place on Easter Monday. Please sign up on the noticeboard if you wish to play.
A meeting of the interclub team captains took place recently. A list of those eligible for the various cups and shields competitions will be posted in due course. Places on these teams will be awarded on merit, taking into consideration their performances in competitions over the next few months.
Finally a message regarding membership fees – Please forward 2016 membership fees to membership secretary, Geraldine McDermottroe. Thanks to all who have paid to date. If members have not received renewal letter/email please call 086 2039182 or email [email protected].