News
Boyle Golf Club news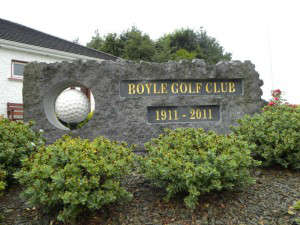 Last Sunday's nine hole was won by Charlie O'Donnell 22pts, 2nd Terry Bright 21pts, 3rd Jim Mooney 21pts. The weekly nine hole was won by Liam Mullaney 21pts, 2nd Jim Mooney 20pts.
Competitions for this week are the weekly nine hole Monday to Saturday with a nine hole re-entry next Sunday. Details for the 2015 Golfer of the year will be announced shortly.
The monthly Meetings of the Mens, Ladies and Management Committee's will take place this Wednesday evening at 8.30pm.  Meetings of the course and finance committee also take place this week.