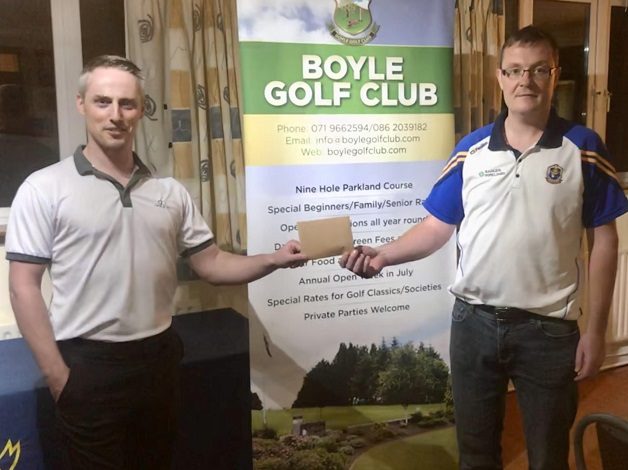 CAPTAINS PRIZE TO THE LADIES – Results of Sunday's competition
1st. Marie Hanmore Cawley (72)
2nd. Susan O'Mahoney (74)
3rd. Carmel McGarry (76)
Gross – Liz Dwyer
Front Nine – Ruth Hogg
Back Nine – Mary O'Hara
RESULTS – Well done to the team of Lee McKillen, Martin Daly and Jim Suffin who won the August Weekend Fundraiser with 101 points. In second place were Marc O'Connor, Kevin O'Connor and Ciaran Beirne with 98, and 3rd place went to Niall Kearney, Tadhg Lowe and David Gallagher with 95 points.
The winner of this weeks Thursday competition was Liam Mullaney with 28 points, 2nd was Gerry Nerney 26, and 3rd went to Pat Conroy 25. The 2s club pot was unclaimed.
FIXTURES – The Captains Prize to the Ladies took place on Sunday the 9th of August. Results to follow during the week.
CAPTAINS PRIZE – The big event of the year for the men, the Captains Prize is upon us, taking place next Sunday the 16th, in the traditional format of 18 hole Strokeplay with the top scorers returning for a 9 hole playoff later that evening. Online booking is now open. Lorcan Egan is this year's mens' Captain. While all male members with a handicap are welcome to take part, to be eligible to take first place, it is essential to have played one 18 hole qualifying competition in 2020. Players from all membership categories are eligible to win, providing they satisfy the above conditions.
On Wednesday evening from 6-8pm there will be a volunteers evening to get the course looking its best for the Captains weekend, a good turnout would make light work of it, please bring tools e.g strimmer, shovel, brush etc.
On Thursday the 13th, there will be a presentation of all the mens' Thursday competition prizes to date. Sponsors for the Thursdays are asked to get their prizes to Lorcan Egan before this presentation. A ladies' and gents' scramble competition will be held on the evening of Friday the 14th, all members are strongly encouraged to attend. Please have in your name in for the draw at 6, with tee off 6.30.
On the Captains Prize day itself, food will be available in the form of a barbecue throughout the day.
MEMBERSHIP STICKERS – Membership stickers for those who have paid up for 2020, or are paying by monthly debit, are available for collection in the office of Vincent and Lorcan Egan, Elphin Street.
BOOKING APP – Members are encouraged to download and use the new BRS booking app which should eliminate some of the glitches that occur with the version currently is use. Look in your App Store or on Google Play for "BRS Golf"