News
Boyle link to Battle of Jutland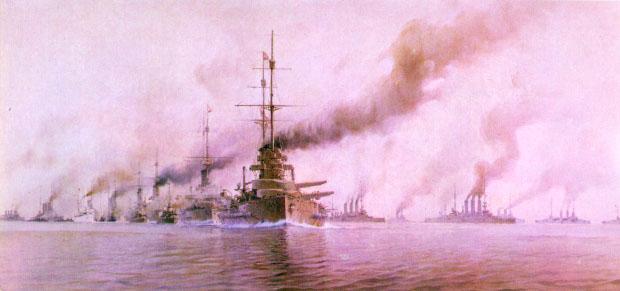 A Boyle man is being remembered this week on the 100th anniversary of the Battle of Jutland.
Petty Officer Charles Monson aged 26 was on board HMS Defence, a 14600 ton battle cruiser, built in 1907 at Pembroke Dock in South Wales, when it received several direct hits from German battleships and sank immediately with the loss of its entire crew of 903 men.
HMS Defence was the flagship of Rear Admiral Sir Robert Arbuthnot who went down with his crew.
Charles was born on 26th September 1890 at Ratina, Boyle and he was the son of Mr Francis Monson and his wife Lizzie, farmers at Ratina, Lisserlough, Boyle.
He is remembered in the Church of Ireland, Boyle and the Plymouth Naval Memorial in Devon.
Charles was among the 6094 Sailors killed that day.
The Battle of Jutland was a naval battle fought by the British Royal Navy's Grand Fleet under Admiral Sir John Jellicoe, against the Imperial German Navy's High Seas Fleet under Vice-Admiral Reinhard Scheer during the First World War.
It took place on May 31st 1916.
(image: realclearhistory.com)