News
Young Boyle man releases his debut EP titled 'Aliens'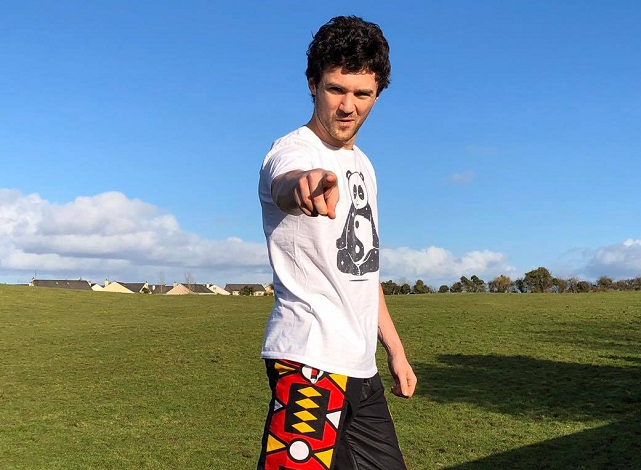 A young Boyle man has released his debut EP recently titled "Aliens"
Adam Millet originally from the Carrick Road in Boyle says: "The genre of the EP is probably somewhere between spoken word and rap, and through the six songs I tell an ongoing story about my thoughts regarding the state of the world, followed by a hopeful idea about how we could build a better one."
Adam spent all his school years in Boyle before going on to study Marketing at DCU.
Speaking to Boyletoday.com, Adam who describes himself as a "writer, poet, lyricist, and vocalist" said: "After working for a while in marketing jobs I decided to start my own business about two years ago. I had been writing poetry for a few years, and had increasingly been focusing on environmental issues and sustainability. So I decided to combine the two – the writing and the sustainability – and I started my own content marketing agency that focuses on creating content and writing articles for businesses with a sustainability focus. This 'one-man-agency' is called Word Chameleon, and I also started a blog called A Wall Of Hope which focuses on positivity and environmental sustainability".
"The EP, which I wrote last November/December and recorded and released in the new year, is a natural progression of this process of combining the writing with the sustainability. The EP really is one big poem about the environmental issues we're facing today and ideally how we might solve them together".
"I never really planned to make an EP, it was just a natural progression, or tangent maybe, from the work I was already doing the last couple of years with the articles and blog content".
"My hope is that maybe the EP might bring a bit of joy, hope, inspiration, or even intrigue to whoever chooses to listen to it", which you can do below:
Aliens on Spotify: Here
Aliens on Bandcamp: Here
Aliens on SoundCloud: Here
"The EP was produced by a US-based producer called Nabil Sioty, and mixed by a cork-based producer/artist called Blakkheart. Under my artist name 'Adam Cats', came up with the concept for the EP, wrote and performed all the lyrics and vocals, and also designed the album art" concluded Adam.