News
Boyle man's tweet leads to Garda 'Jerusalema Challenge'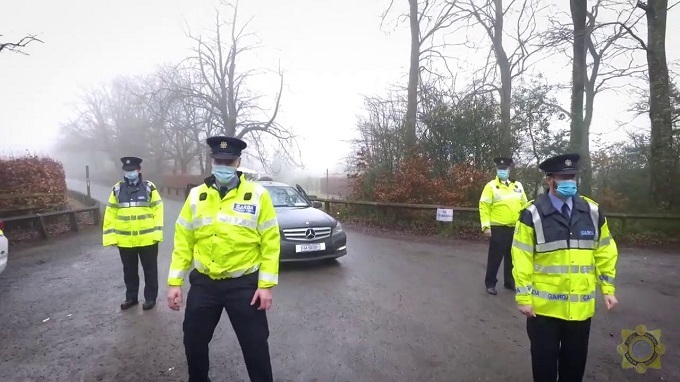 The latest global dance off challenge, that has been performed by members of An Garda Siochana, has a Boyle connection.
Local man and well known D.J with Kiss FM in Portugal Frankie Shanley, aka 'Frankie Beats', put out the challenge to the Gardai on Twitter to take part in the viral dance challenge titled 'Jerusalema'.
In his tweet to @gardainfo on January 15th Frankie said "Police officers in Switzeraland '@fedpolCH decided to do something special for its people in these dark times. Just amazing! @gardainfo will you accept the challenge if enough people retweet this?
Frankie's tweet got over 4,169 likes and 2,000 retweets, including one from the Department of Justice who encouraged An Garda Siochana to take part.
The Swiss Federal Police's official Twitter account also replied to the tweet saying they were "looking forward to the performance of the @gardainfo!" who responded saying "We've got this. Challenge accepted."
The Garda 'Jerusalema Challenge' has now been seen by nearly 2 million people on Facebook and has received great praise with comments like:
"What a showcase of our beautiful scenery and our fantastic Garda Síochána. Mounted unit stole the show"
"Makes me so proud to be Irish and shows real community spirit which is the foundation of our policing, well done to all involved"
So fantastic!! Especially in these awful times ! I loved it ! Well done An Garda Siochana."
Speaking to Boyletoday.com from his based in Portugal Frankie said: "My simple idea to give everyone some light relief in these testing times has worked. I'm just delighted to see that the men and woman of an Garda Síochána took on my challenge. We're very lucky to have them. NYPD are up next, but I don't think they will beat the Irish! added Frankie.
You can see An Garda Siochana's Jerusalema dance here