News
Boyle Musical Society say thank you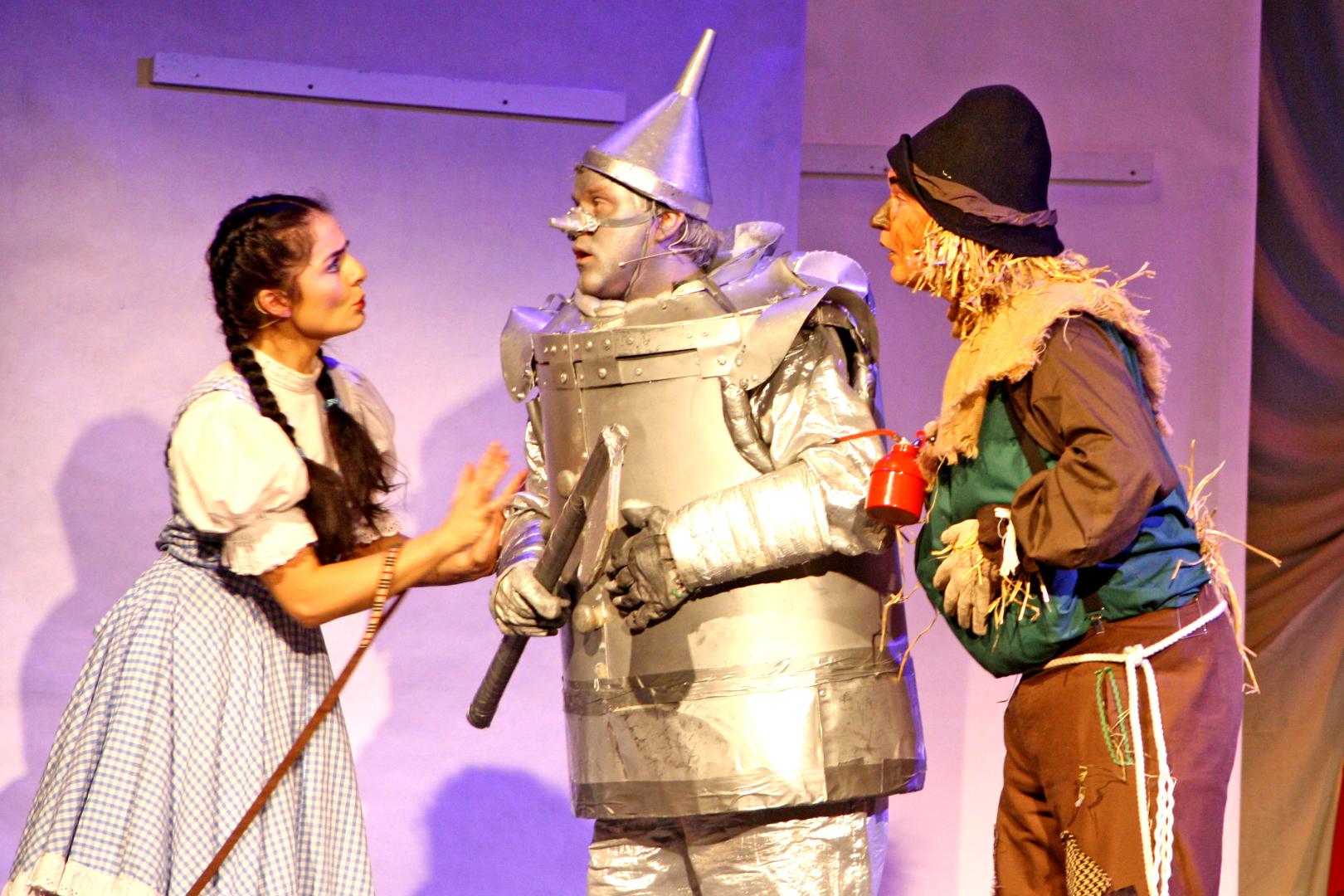 On Sunday November 22nd, the members of Boyle Musical Society reluctantly drew the curtains on probably their most successful and memorable show to date. Capacity crowds and standing ovations greeted the cast, every night, during the six outstanding performances of 'The Wizard of Oz' in St. Joseph's Hall.
We, the Boyle Musical Society committee would like to extend a very sincere thanks to you, the community and the business people of Boyle, for responding so generously yet again, both by subscribing to the funding of the show and by your presence in such large numbers at every performance. We are also very grateful to everybody who travelled long distances, to attend the show. To those who contributed to the show, either financially or otherwise, and were too late for inclusion in our programme and to all who sponsored prizes in our draw – a very special Thank You.
We would especially like to thank our brilliant, talented cast of 34 and especially all the children who took part, adding a special touch of magic to each show. Many thanks also to their parents, for allowing them to be involved. Thanks also to our production team, the orchestra, stage crew, set painters, front of house and box office team, our light and sound teams, ticket and programme sellers, raffle co-ordinators, ushers, our make-up and hair teams, tea ladies, shop assistants, those who donated props and a real four-legged dog, and those who helped decorate our foyer. We are especially grateful to all our sponsors, patrons, subscribers and associates. We are also indebted to the St. Joseph's Hall committee for rehearsal facilities, Abbey Community College, for additional rehearsal facilities and to Perpetua McGee for the use of her premises, as our booking office. Special thanks also to the Boyle Arts Festival committee for additional booking facilities and lights.
Publicity is an integral part of any production and we thank all the local publications, Roscommon Herald, Roscommon People, Leitrim Observer, Sligo Champion, Boyle Parish Newsletter, Community News and all who made room for our posters. We would especially like to thank Seán O'Dowd at realboyle.com, Brian Nerney at boyletoday.com, Geraldine Moran and Michael Frayne of Irish TV, Charlie McGettigan of Shannonside FM and Aedín Gormley of RTÉ Lyric FM.
We would once again like to acknowledge the entire community of Boyle for their help in the preparation and staging of 'The Wizard of Oz' both behind the scenes and front of house. Your dedication and commitment to our Musical Society is very much appreciated.
Like any voluntary organisation, we've had our ups and downs over the years but it has always been our intention to showcase the phenomenal talent that we have in this area and to bring a little love, light, music and magic to everybody. Early next year, the task of choosing a follow-up will have to be overcome. Following that, all eyes will be on the Society in May, when the nominees for the 2016 AIMS awards are announced. By September, rehearsals will be underway and by mid November, the cast will be once again waiting in the wings, ready to raise the curtain on yet another spectacular production!
For further information on Boyle Musical Society, please go towww.boylemusicalsociety.com or join us on Facebook.
Brendan McGee,
PRO
Boyle Musical Society.