News
Boyle native honoured at virtual ceremony in U.S.A.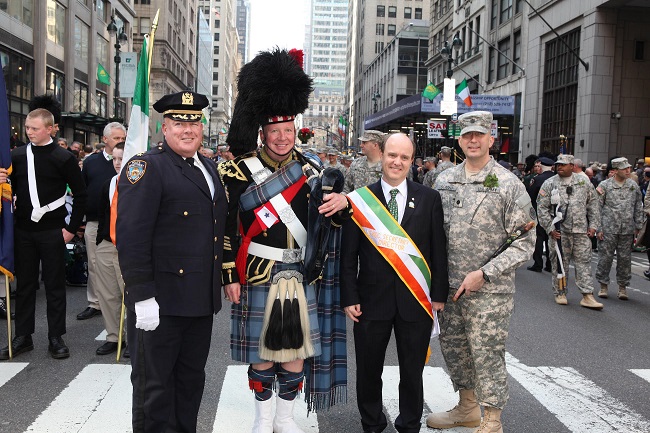 Boyle native Hilary Beirne was among several Irish Americans to receive an inaugural "Arts & Culture medal" at a virtual ceremony, held Friday, April 23rd, 2021. Recipients of the medal were recognized by the Irish Echo Newspaper for their work in keeping Irish Arts & Culture alive in the United States particularly during the pandemic.
"Their determination and exuberance in these most testing of times pulled the community through. This Arts & Culture celebration allows all of Irish Americans to acknowledge their tireless efforts and to thank them for keeping spirits high", said Máirtín Ó Muilleoir, Irish Echo Publisher and host of the event.
"The recipients of the Irish Arts & Culture Medal represent a veritable who's-who of Irish American endeavor." wrote Ray O'Hanlon, Irish Echo newspaper April 21-27, 2021.
Guest speakers included Congressman Conor Lamb from Pittsburgh and Jim Clerkin from Cooperation Ireland.
The event also recognized a number of writers, academics, actors, museum curators, Irish dance performers, schools of Irish dancing, and community centers from all across the United States.
Hilary Beirne recognition comes on the heels of the successful coordination of several events for the 2021 St. Patrick's Day celebrations in New York City's this past March.
"It has been difficult to operate what is considered the world's largest cultural Parade in a pandemic", said Beirne in an article published by the Echo paper. "We were able to ensure the tradition of the Irish marching on the streets of New York City every year since 1762 remained intact, this was done by organizing two symbolic parades, one in 2020 and again in 2021', Beirne said. "This year, we were not only able to live-stream the symbolic parade, but we also produced a virtual parade, a virtual journal, hosted two one-hour shows on St Patrick's Day, and launched a successful social media campaign that led up to St Patrick's Day. All in, we amassed a worldwide audience of over 2.2 million across all media platforms, which was unexpected given everything that has happened this past year", said Hilary Beirne.
The awards event was organized by the Irish Echo, America's oldest Irish Newspaper, established in 1928, and hosted by its publisher, Máirtín Ó Muilleoir, publisher and former Lord Mayor of Belfast.
Sponsors of the event included Foras na Gaeilge, Ancient Order of Hibernians, Irish American Partnership, Culture Ireland, Aer Lingus, and the Northern Ireland Bureau.
Biography 
Hilary Beirne is the Chairman of the NYC St. Patrick's Day Foundation and Chief Administrator of the NYC St Patrick's Day Parade. He ensures the operations of the world's largest and oldest cultural Parade run smoothly every March 17th. Under his direction, the Parade has increased its engagement of technology and social media while maintaining the traditions of the Parade stretching back 259 years. With a team of dedicated volunteers, he coordinates the marching sequence of the parade, all parade events, is responsible for press and social media announcements, and parade's publications.
In 2013, Mr. Beirne founded the St Patrick's Day Foundation, NYC to help fund the Parade with a number of prominent Irish Americans.
He was educated at St Mary's College, Boyle, Co. Roscommon, has a Bachelor's Degree in Agricultural Sciences from University College Dublin and a Master's in Environmental and Occupational Health Sciences from the City University of New York.
Mr. Beirne is active in Irish American affairs and a member of the "Irish Ad Hoc" Committee to Defend the Good Friday agreement in Washington, DC.  Mr. Beirne recently wrote a position paper entitled "A Lost Opportunity for Ireland", concerning the Diaspora engagement by the Irish government, which was published by citizenshippapers.ie in conjunction with the March 1st conference "Citizenship, Emigrants, and Voting Rights Post-Brexit" hosted by the Clinton Institute at University College Dublin.