Soccer
Boyle players on Sligo Leitrim team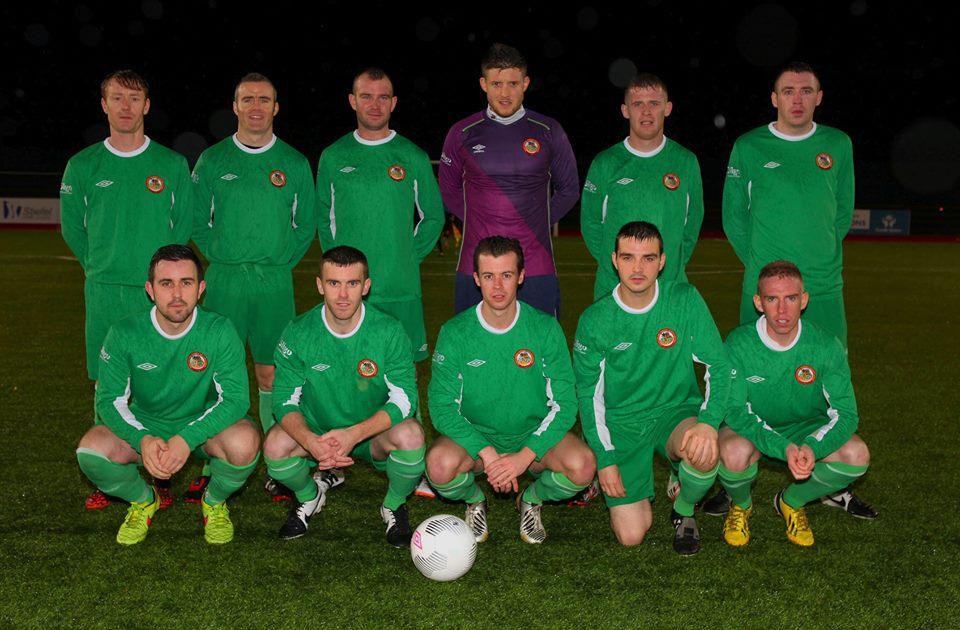 Pictured are the Sligo Leitrim DSL Representative Squad that defeated Cavan / Monaghan 4 – 1 in their Oscar Traynor encounter.
The team featured a number of Boyle Celtic players.
Sligo Leitrim DSL: G. Lee D. Scanlon P Woulfe J Connolly C Jinks R Mc Laughlin Capt M Corrigan L Mc Killeen M Mc Goldrick G Finan M Casey S Pender A Calpin C Kelly F O Hara P Devin's D Kilcawley K Suffin.
Manager John Loftus Assistant L Marshall Physio C Mc Gowan.
(Pic Noel Kennedy  per Sligo Leitrim & District Soccer League)