News
Boyle public lighting gets an upgrade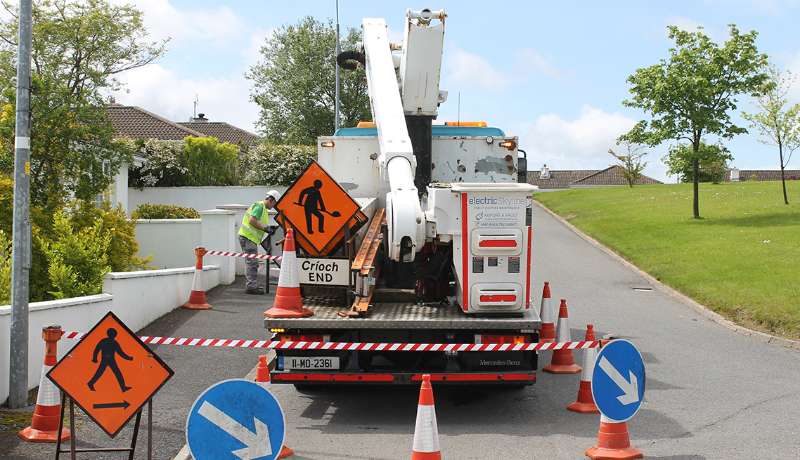 Work is nearing completion on an upgrade to the public lighting in Boyle.
The project, which is being undertaken by Electric Skyline, commenced early July and the works are due to be completed mid August 2019.
The works included the upgrade of Decorative Heritage and 90W – 250W Public Lighting Lanterns throughout Boyle with new Energy Efficient LED Lantern Technology.
The upgrade provides substantial benefits for both the local community and the environment; as not only do the new LED Lanterns provide more aesthetically pleasing lighting output and colour; these upgrades will also reduce energy usage by up to 60% and CO2 output by over 28 tonnes per annum.
According to Electirc Skyline: "All public spaces are important to everyday living and the correct lighting provides essential functionality but also can turn them into special places providing special memories and experiences, while also improving safety by offering well-lit open spaces. Electric Skyline provides a full-service solution for all lighting projects throughout the country".
Established in the west of Ireland in 2007, Electric Skyline provides lighting solutions throughout all 32 counties and maintain in excess of 65,000 public lights across 8 Irish local authorities. Electric Skyline is also the largest dedicated Sports Lighting Contractor in Ireland. Thier team are highly experienced in Commercial Lighting, Public Lighting, Sports Lighting, Solar Lighting and Intelligent Traffic Systems.