News
Boyle soldiers remembered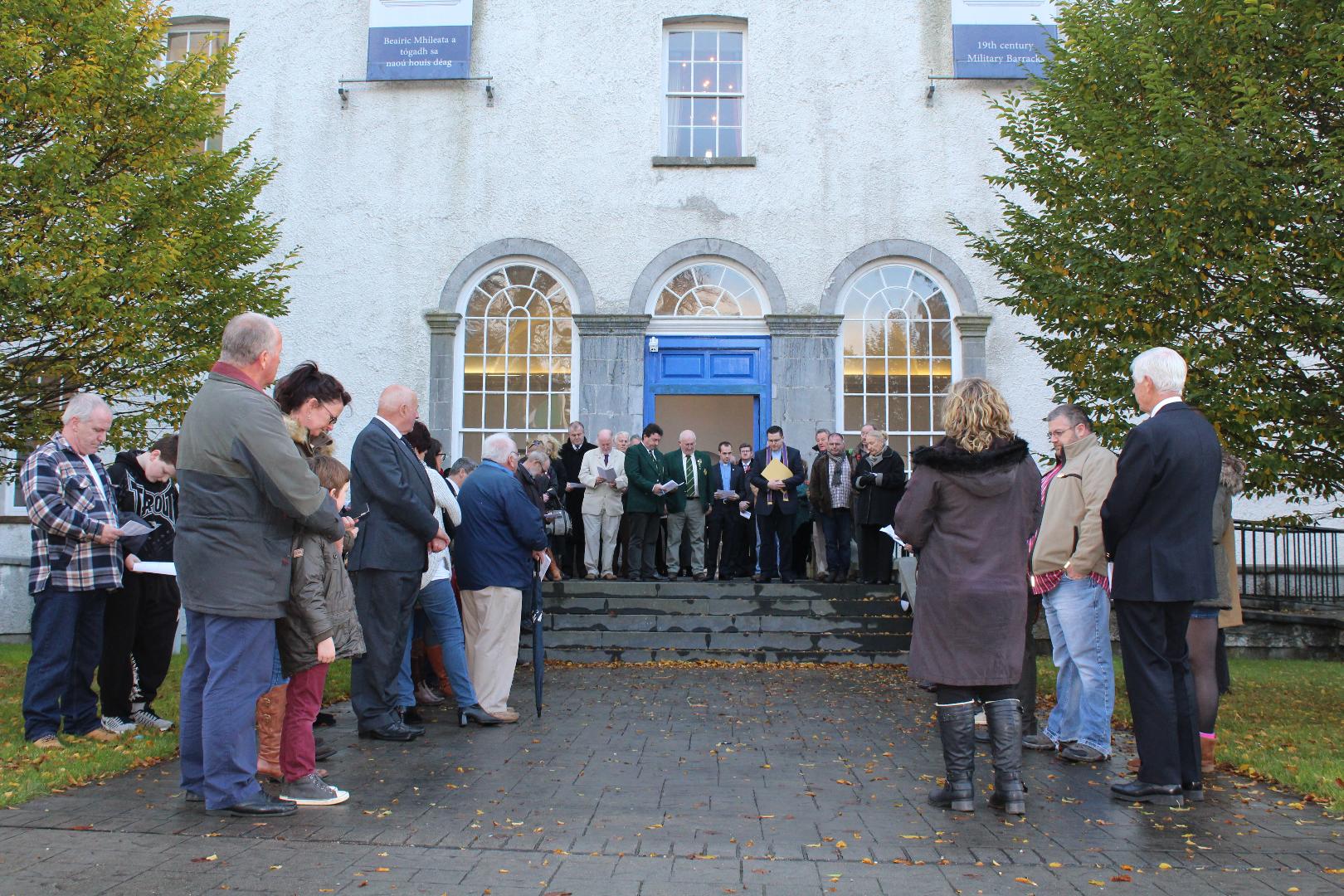 The names of the 30 soldiers from Boyle who died in the World War were read out on Sunday in the grounds of King House at the Connaught Rangers Association organised annual Service of Remembrance.
Also remembered were all Irish victims of conflict world wide but in particular the men of Boyle who gave their lives in the Great War 1914-1918.
126 men of Boyle were victims in this particular conflict and the centenary of the deaths of 30 of these men falls in 2030. 13 of these men were killed at Gallipoli.
Chairman of Connaught Rangers Association Oliver Fallon gave special mention to members who passed away during the year in particular his late mother Connie Fallon
Ellen Wynne from Mockmoyne was remembered as she lost her four sons in the wars.
After the ceremony renowned author Philip Lecane gave a talk on the Gallipoli landings on 25th April 1915.