News
Boyle to feature on TG4 this Sunday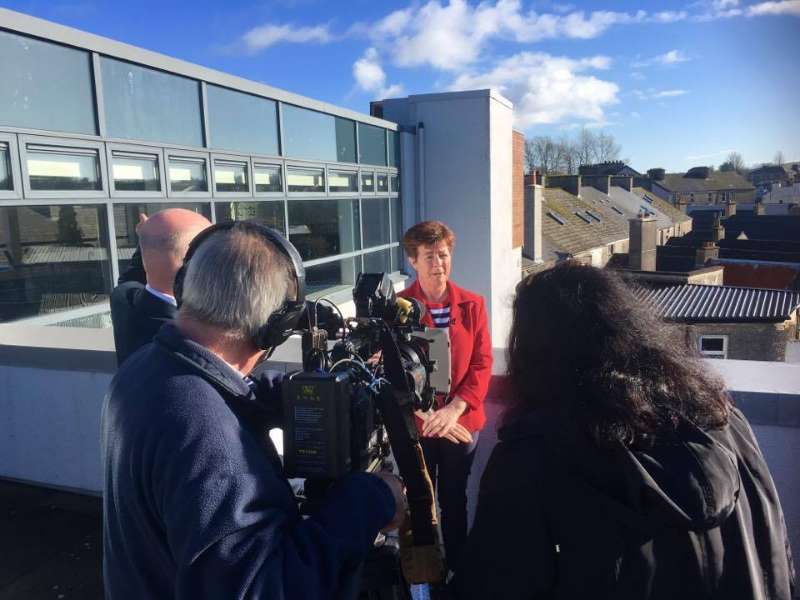 Boyle is scheduled to features on TG4 this Sunday evening.
A film crew from 'Guth an Phobal' visited the town on Thursday November 1st to record a segment on the Pilot Residential Occupancy Scheme under which Boyle has been allocated €100,000.
They also recorded details of Boyle 2040, the plans to regenerate the town and conducted an interview as gaeilge with Una Ni Chuinn (pictured) from Roscommon County Council.
The crew filmed a Boyle Town Team, visited King House, the old Royal building and Lough Key Forest Park.
The segment is due to air at the end of Nuacht TG4 at 7.15pm on Sunday.
In the event of an extended news bulletin, 'Guth an Phobal' will broadcast on Monday November 26th at the same time.