News
Boyle to receive €100k in grant aid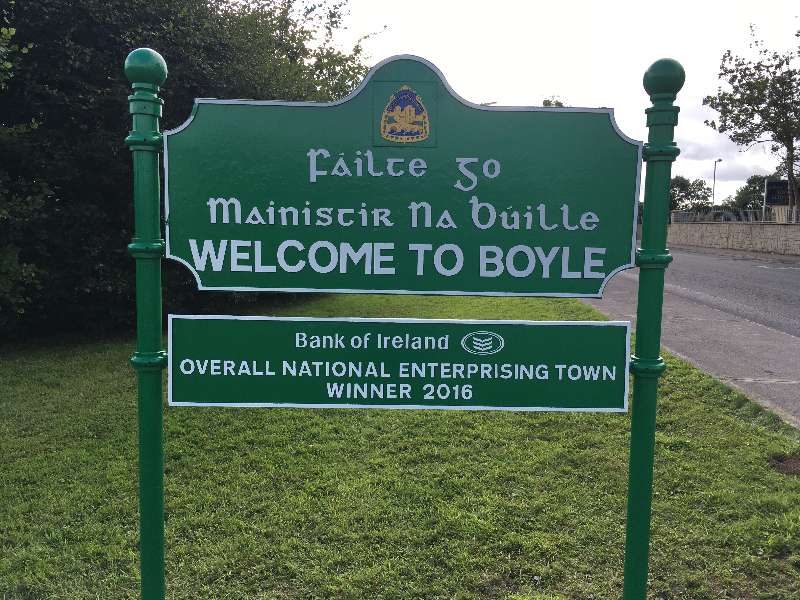 Boyle Town Team and Boyle Chamber of Commerce have jointly welcomed the granting of €100,000 towards the Town Enhancement Project by the Department of Rural and Community Development.
The Town Team and Chamber will now liaise with Roscommon Co Co to ascertain the finer points of the grant.
The monies will go towards the Town Enhancement Project which will include development and works to make the town centre more visually attractive, the advancement of the Scattered Hotel concept and the development of a master-plan for the former Royal Hotel building.
County Roscommon was awarded a total of €575,508 with €100,000 each going to Boyle, Castlerea and Elphin.
In a statement Senator Frank Feighan said:
"This is a great boost for local economies. The 2017 Town and Village Renewal Scheme, which was launched in April this year, will focus on projects that will enhance and develop our local areas.
"The Town and Village Renewal Scheme is an important part of Fine Gael's work to rejuvenate and revitalise rural Ireland and should have a significant impact on towns and villages across the country.
"The scheme will also support improvements to public amenities in our town and village centres, to help make them more attractive places in which to live and work and to visit.
"I want to thank the local Authorities for their efforts and co-operation in engaging with local and business communities to identify these projects. Most of the funding will benefit towns and villages, with populations of less than 5,000 people."