Vacancies
Boyletoday.com current job vacancy update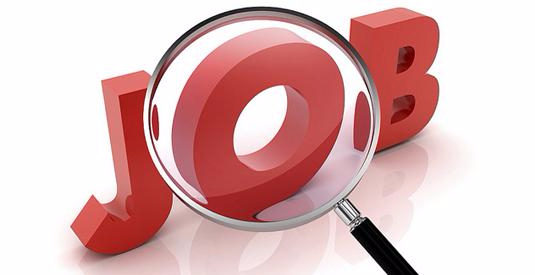 Current job vacancies in Boyle and surrounding area:
Part time support Pharmacist required by Natural Options Pharmacy in Boyle. The successful candidate will be working alongside another Pharmacist with great support staff in a warm and friendly environment. 2/3 days per week, alternating Saturdays. MPS dispensing system. No late nights or Sundays. Please apply with CV and cover letter to [email protected]
Deputy general restaurant manager. Our client's story began in 2012 when they took over a 40-acre family farm on the shores of Lough Key. The primary focus was to produce honest, unprocessed, nutritious food for their young family. Twelve years on, they farm 300 acres of mixed organic enterprises. They have not wavered on their principles and passion, regardless of effort, to produce local, clean label, nutritious food. Their restaurant in Carrick on Shannon, is a huge success. A second, landmark restaurant opens, on Ireland's most loved beach at Strandhill, in May 2022. They have also acquired other sites which await planning permission. They are looking to strengthen the leadership of our fast-growing team to help make our project into something that we can all be proud of and to make the journey enjoyable and rewarding. To apply or for more information, please email [email protected]
Person required by Cooney's Centre in Boyle for their busy delicatessen department. We are looking for a person with a great attitude, fantastic customer service with excellent communication skills and a willingness to work hard and speak fluent English. Experience is an advantage but not essential as full training will be given. A knowledge of Haccp and food preparation is also desirable but again full training will also be given The hours will be predominantly 5 days a week with weekend on weekend off. If you are a person with a passion for food who would like to be part of a great team in a very busy fast paced store this could be for you. If interested PM us on Facebook or send us a mail with CV to [email protected] or drop in to the store and speak to any member of our management team.
Business Software Support Consultant required by Trojan IT to join our quickly growing team in Boyle. If you're interested in joining a fun fast paced work environment check out job posting here
Process Assurance Operator required by VistaMed in Carrick on Shannon. Candidates should have a good standard of education and willing to work within a team environment, to strict regulations and deadlines. Further details and how to apply can be found here
Retail Assistant (part time) required by Corrib Oil in Boyle. If you are an energetic, motivated individual with a passion for providing first class customer service we want to hear from you! Previous experience is desirable, but training will be provided. Find out more here
Customer Service Agent and Catering Assistants required at Ireland West Airport. Full job description and online application may be found here
Cook required (Full Time) at Croghan Fairy Bush CLG. 2 Years Experience in Catering, HACCP training and be familiar with HACCP procedure, Current Certification of Primary Course in Food Hygiene, Good communication skills. Duties: Plan and prepare meals for children in conjunction with Healthy Eating policies and all relevant legislation, Cater for individual dietary requirements that children may have, Implement Hazard Analysis Critical Control Points (HACCP) Guidelines, Maintain all necessary kitchen records in accordance with HACCP e.g. Temperature checks on food and fridges, completion of cleaning sheets, maintaining food delivery logs etc., Ensuring hygiene and cleanliness within the kitchen is of the highest standard. For further information please contact Management on 071 9668400. Covering letter with CV maybe addressed to Management, Croghan Fairy Bush CLG, Croghan, Boyle, Co Roscommon or by email to [email protected]Latest date for receipt of completed applications/CV; Thursday, 31st March 2022.
Childcare Supervisor (Full Time Post) required at Croghan Fairy Bush CLG. Particulars: Minimum FETAC Level 6 Childcare Qualification, At least 2 Years' Experience as a Supervisor in a childcare setting or equivalent, Knowledge of the Department of Children and Youth Affairs National Government Programmes, Early Childhood Care & Education Programme, Community Childcare Subvention Programme and National Childcare Scheme, Child Protection Training and First Aid, Knowledge of legislation in relation to welfare of children's health and wellbeing – Pre-school Regulations 2006, Childcare Act 1991, Supervision of staff in all aspects of their duties, Competent communication skills, IT skills, and record keeping, Ability to motivate and maintain a high standard of professional childcare in a holistic environment. The Supervisor will work in close liaison with the Fairy Bush Manager and Voluntary Management Committee, in maintaining a progressive Community Based Childcare Service. For further information please contact Management on 071 9668400.
Covering letter with CV maybe addressed to Management, Croghan Fairy Bush CLG, Croghan, Boyle, Co Roscommon or by email to [email protected] All applicants must supply suitable character references and be prepared to complete a Garda vetting application form. Latest date for receipt of applications for all positions: 31st March2022.
Full time staff required by Gala Retail, Mockmoyne, Boyle. If you are interested in applying for this job, please drop your CV into out store.
Executive Planner, Assistant Planner and Assistant Civil Defence Officer required by Roscommon Co Co. Further details on both positions are available here
782 remote jobs that can be worked form anywhere are available to view here