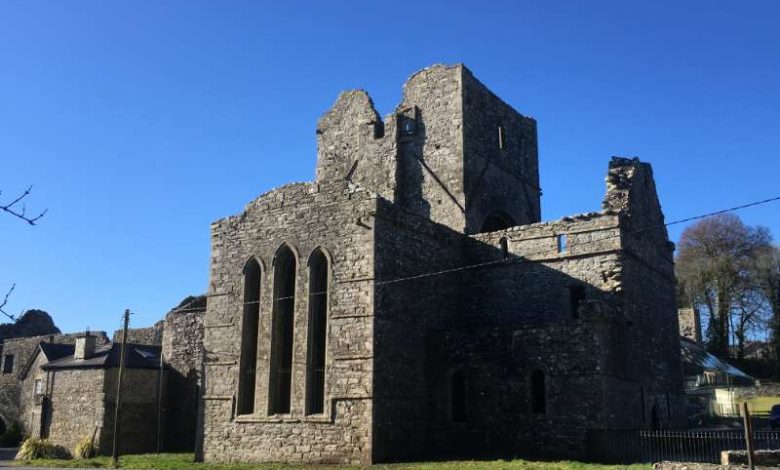 Roscommon County Council is seeking applications from those interested in availing of the Built Heritage Investment Scheme and Historic Structures Fund for 2021.
Built Heritage Investment Scheme:
The Built Heritage Investment Scheme (BHIS) seeks to leverage private capital for investment in a significant number of labour-intensive, small scale conservation projects and to support the employment of skilled and experienced conservation professionals, craftspeople and trades persons in the repair of the historic built environment.  This scheme is being developed to assist with the repair and conservation of structures that are protected under the Planning and Development Act 2000 (as amended).
The minimum funding awarded for successful BHIS projects will be €2,500 up to a maximum of €15,000. Priority should be given to small-scale, labour-intensive projects. Projects should demonstrate a range of conservation skills, and should not be concentrated in a particular geographical area or on a particular type of structure.
For 2021, the BHIS includes a pilot scheme for works of routine maintenance and minor repairs for which the minimum amount will not apply. The maximum award for such projects will be €2,500.
Historic Structures Fund:
The primary focus of the Historic Structures Fund (HSF) is on caring for and restoring historic structures and buildings for the benefit of communities and the public.  The core aims of this fund are to: enable larger scale conservation works to be carried out on heritage structures which are deemed to be significant and in need of urgent support; encourage the regeneration and reuse of heritage properties and to help to secure the preservation of protected structures and/or historic-culturally significant assets and support the investment of private capital in labour-intensive projects to conserve historic structures in public and private ownership for community use.
Foe 2021, the HSF includes two pilot schemes:
Pilot Stream for Vernacular Structures – The purpose of the stream is to support conservation repairs and small capital works to vernacular structures that are not listed in local authority Records of Protected Structures or otherwise legally protected. Such structures may be located within an Architectural Conservation Area. All local authorities can apply for funding for specific projects of between €5,000 and €10,000 for eligible projects.
Pilot Stream for Historic Shopfronts – To incentivise the conservation of historic shop fronts, each Local Authority is invited to submit an additional application under Stream 1 for eligible essential repairs and small capital works for the refurbishment and conservation of historic shop facades, windows, signage and other associated details to safeguard them and keep them in use.
Scheme information – circulars & application forms are available below.
Applications shall be marked "Built Heritage Investment Scheme 2021"or "Historic Structures Fund 2021" as appropriate and submitted to Heritage Office, Roscommon County Council, Àras an Chontae, Roscommon F42 VR98 or emailed to [email protected]  before 5pm on Friday 29th 2021
If you are unsure which scheme to apply for, you may apply for both schemes and we'll see which scheme has the best chance of success for you.
If you need to find a conservation architect you should find one here https://www.riai.ie/work-with-an-architect/find-an-architect
For advice on care and conservation of your historic building check out the ADVICE SERIES publications which you can find here https://www.buildingsofireland.ie/resources/
(Pic: Boyle Abbey for illustration purposes only)