News
Carrowkeel tombs damage 'on a scale never seen before'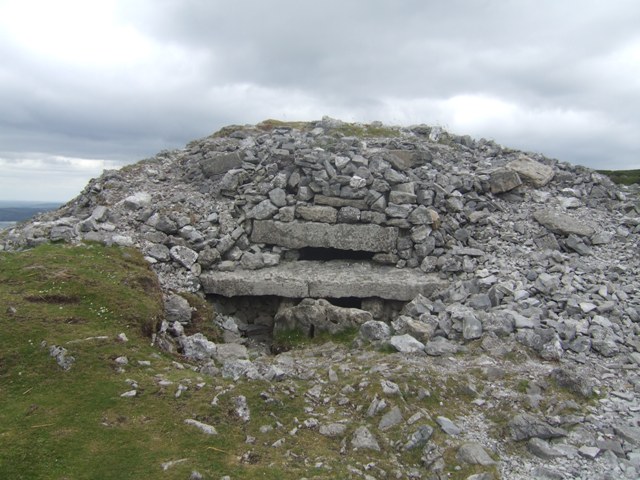 An archaeological expert has warned that Carrowkeel passage tombs and others around County Sligo are "suffering damage and vandalism on a scale never seen before".
Carrowkeel is a passage tomb cluster located on four ridges in the Bricklieve Hills, overlooking Lough Arrow and approximately 25 minutes from Boyle.
The tombs are reportedly older than the Pyramids and are becoming more popular each year with tourists and locals alike.
Writing in a recent article on irishtimes.com, journalist Marese McDonagh said: "The five-thousand-year-old Neolithic tombs in Co Sligo are suffering damage and vandalism "on a scale never seen before" and will not survive unless action is taken immediately, archaeological experts have warned".
"There are 75 passage tombs in Co Sligo, almost one-third of the estimated 240 in the State, according to the Sligo Neolithic Landscapes Group, which is pressing for the county's Neolithic heritage to be deemed a World Heritage Site by Unesco".
"People walking on top of some cairns are doing so much damage "that not only is there a fear that they won't be there for future generations, they may be lost to this generation", warned expert Dr Robert Hensey".
"Saying that it would be hard to find a comparable landscape anywhere else in the world, the group warned that "a very fragile landscape" is under "grave existential threat" from tourism and development".
"The author and archaeologist, who discovered megalithic art not visible to the human eye in a Carrowkeel passage grave overlooking Lough Arrow, Co Sligo, in 2009, said many walkers instinctively climb on top of the tombs".
"However, the tombs are smaller and more fragile than the Knocknarea cairn and are in danger of collapse, Dr Hensey said. A couple chose to stay in one of the tombs some years ago "with straw bedding, and their tins of beans and washing line".
You can read the full article by Marese McDonagh here