News
Chris and Frank in corridors of power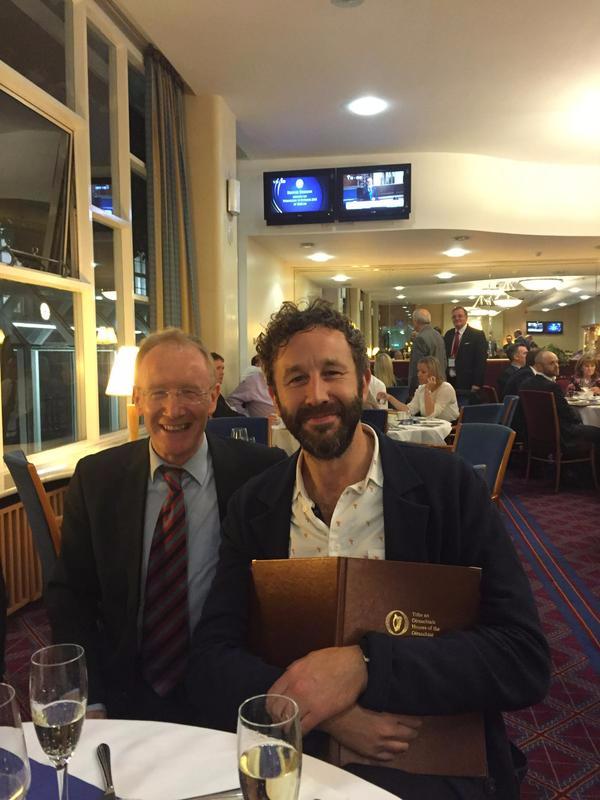 Boyle native and international film star Chris O'Dowd was in great demand when he visited Leinster House Tuesday night.
Chris was guest of fellow Boyle man and Dail Deputy Frank Feighan to the Government building.
He joined Frank for dinner in the members restaurant where many politicians used their phones for a snap with the famous actor.
Labour party TD Joanna Tuffy posted on twitter "Thrilled to meet @BigBoyler this evening. My daughter Pippa a big fan of Mooneboy will be chuffed with me".
Minister Aodhan O Riordain also posted " So all #budget talk has been temporarily suspended…As @BigBoyler has been spotted in Leinster House"
Chris is in Ireland to promote the new Mooneboy book "The Fish Detective".