News
Coffee Day in memory of Niamh raises €6,500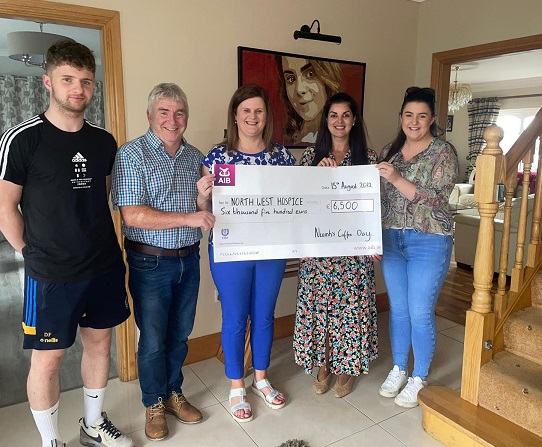 A recent coffee day has raised €6500 for the North West Hospice.
The event was held at the home of the Flanagan family in Killaraght and Denis and Liz Flanagan and family wish to thank everyone who donated to the day, which was held in July at their home in memory of their daughter Niamh.
€6500.00 was raised on the day and the family say "Your generosity is greatly appreciated".
Picture shows the Flanagan family presenting a cheque for €6500 to Bernadette Mc Garvey, Head of Communications and Fundraising at North West Hospice.
L.R. David, Denis and Liz, Bernadette (NWH) & Emma Flanagan.