Events
Colour Run event for Forest Park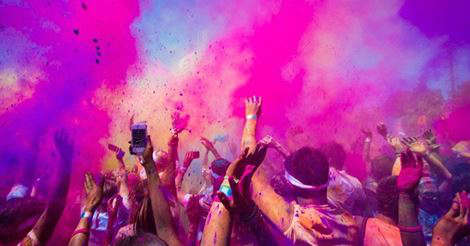 Roscommon Colour Run, is a fantastic 'crawl, walk, or run' , colour event suitable for all ages and abilities.
It will take place in Lough Key Forest Park, Boyle on Sunday 21st August.
Not so much about speed or endurance and more about having the time of your life, The Roscommon ColourRun is a family fun event in which participants of all ages from 1 to 100 years are covered from head to toe in different colours as they make their way through the beautiful grounds of Lough Key Forest Park.
The fun continues at the finish line with a gigantic "Color celebration," using more coloured powder to create happiness and lasting memories, not to mention millions of vivid colour combinations.
With only two rules, the idea is easy to follow:
1. Wear white at the starting line
2. Finish plastered in colour