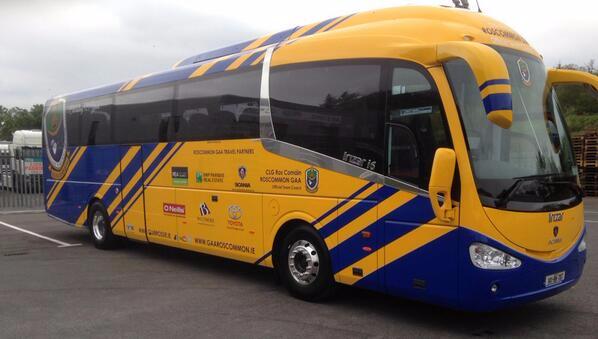 Supporters coming from Roscommon, Sligo, and North Galway should travel to/from Pearse Stadium via the Quincentenary Bridge and avoid the City Centre if at all possible.
It is important to note that this is the designated route out from the Stadium after the game and all traffic lights on this route will be extensively manned by An Garda Síochána, to ensure that traffic flows effectively out of the City. (see Map above)
Patrons are requested to travel and arrive early and to park legally and responsibly, at all times. Illegal and hazardous car parking on Amenity Greens is strictly prohibited and City Traffic Wardens and An Garda Síochána may ticket and issue fines to any offending vehicle owners.
Designated Car Parks for supporters will be signposted at Colaiste Einde, St. Mary's College, GTI, The Prairie and Galway Lawn Tennis Club.
All Supporters travelling to Pearse Stadium for the games are asked to be conscientious, mindful and respectful of the needs of local residents.
Finally, Kevin Mc Stay the Roscommon senior football manager today named his team to play Galway in next week's Connacht senior football final. The game will be played in Pearse Stadium Salthill on Sunday at 2pm. Kevin has made just one change to the team that was selected to start against Leitrim with the introduction of Cathal Compton in place of Donie Smith.
Colm Lavin (Éire Óg)
David Murray (Pádraig Pearses)
John McManus (Roscommon Gaels)
Niall McInerney (St Brigid's)
Sean McDermott (Western Gaels)
Sean Mullooly (Strokstown)
Conor Devaney (Kilbride)
Tadgh O'Rourke (Tulsk)
Cathal Compton (Strokestown)
Fintan Cregg (Elphin)
Ciaráin Murtagh (C) St Faithleach's
Enda Smith (Boyle)
Brian Stack (St. Brigid's)
Diarmuid Murtagh (St. Faithleach's)
Niall Kilroy (Fuerty)
The following players could not be considered for selection due to injury
(1) Thomas Corcoran (Collar Bone), (2) Fergal Lennon (Groin), (3) Ciaran Cafferkey (Knee) and (4) Ultan Harney (Back).