News
Consultation rooms, offices and business space available in Boyle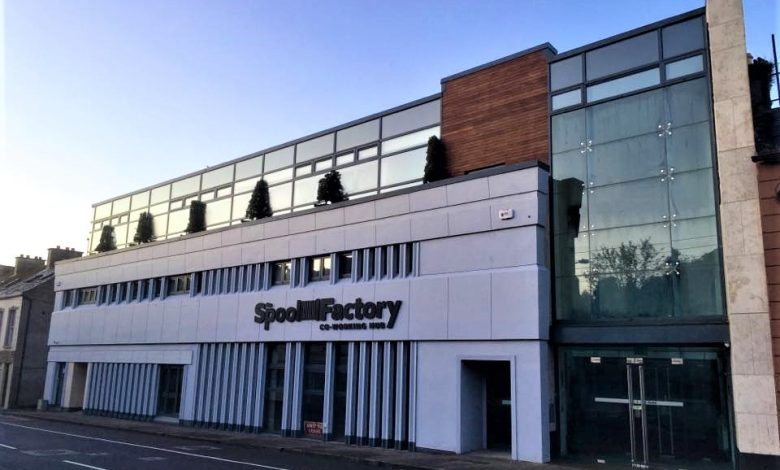 Are you an established or start up business that wants to reduce your overheads?
Do you want to relocate to a more cost effective office or business unit in one of the most modern buildings in County Roscommon?
Then look no further than the 'Spool Factory Office Suites and Rooms' in Boyle.
These fully equipped, fully serviced business units and office suites are ideal for start up's, established businesses, consultation rooms or those looking for an own door, safe, secure base in one of the county's most modern and best known office buildings.
The Spool Factory Private Suites are a 'one invoice' development. Your one monthly invoice covers your rent, rates, light, heat, office furniture, water, cleaning, security and 1000Mb broadband, making life easier for you in a building with exciting plans for the future.
These modern, bright, ground floor offices suites, in different sizes and styles, can each accommodate from 2 – 5 people in a wide variety of uses from offices to consultation rooms, with one highly visible unit suitable for someone in the beauty/alternative medicine environment.
The units are also suitable for start ups or established business who would like to have a presence or satellite office in this area.
These Private Office Suites provide a dedicated, secure area for your business while also retaining the networking opportunities and shared amenities you get from being part of the Spool Factory Co Working Hub including use of the buildings 10 seater boardroom with full audio visual facilities.
On site assistance, mentoring and guidance is provided free of charge by the buildings owner who has over 40 years business experience and who is on hand daily to help you reach new heights.
Also available for those who want something less formal are the 1st floor private offices – available for daily, weekly or monthly rental.
Located on the co working floor, these offices give you the privacy you need to make and take calls but still benefit from the enjoyment of being able to network with other co or remote workers on the same floor.
If you would like to book a desk, discuss leasing our 'one invoice' new offices or would like to view the facility at any time, please contact Brian on 0862575032 or [email protected]