News
Covid Vaccine Clinic in Roscommon this weekend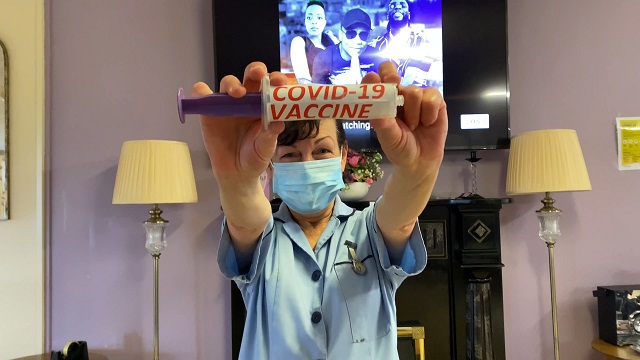 All Healthcare Workers and those who are aged over 50 and people who are more than 16 weeks pregnant are invited to book their next booster at a HSE vaccination centre or from participating GPs and Pharmacies.
Vaccination Clinics will be held in the Outpatients Department, Roscommon University Hospital on Saturday 15th and Sunday 16th October between 10am and 1pm
The new adapted bivalent MRNA Covid-19 vaccines are now available for booster vaccination, as recommended for use by NIAC, following approval by the European Medicines Agency
People who have long-term health conditions, for example diabetes, asthma or heart disease should now come forward for this booster. More information on who is eligible is available at www.hse.ie.
To book your next booster, you can:
Book a booster appointment online at HSE vaccination clinics – this is an easy and convenient way to get your booster by selecting a time and date that suits you.
Check with participating GPs and Pharmacies.
The HSE also strongly urges people who have not yet received a primary COVID-19 vaccine dose to consider attending for dose one or dose two of the vaccine, or to register for an appointment.
For more information on your next COVID-19 booster, visit www.hse.ie/covid19vaccine or call HSELive on 1800 700 700.