News
DanFest 2020 to take place online this Saturday evening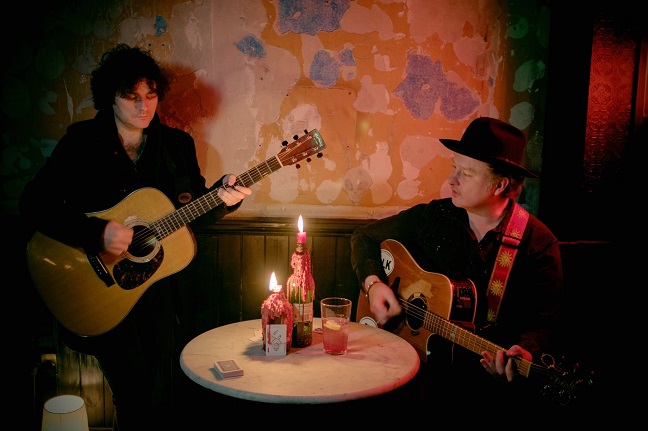 DanFest 2020, a celebration of music in memory of the Boyle man Daniel Sheridan who lost his battle to cancer in August 2018, will be held online this Saturday evening.
The original event with Munday and Paddy Casey was due to take place in St. Joseph's Hall this Saturday but had to be cancelled due to Covid-19 restrictions.
Instead, the event will broadcast live on Facebook commencing at 8pm so make sure to log on and donate here with all monies raised going to the Galway, Mayo/Roscommon & Donegal hospices who are badly in need of funds at this time.
One of the organisers of the event, Dan's wife Catherine told Boyletoday.com: " DanFest 2020 was created in memory of my husband; the amazing, most loveable Daniel Sheridan. Dan lost his battle to cancer in August 2018. Throughout his illness he was always strong, caring, considerate of others, whilst still staying true to himself".
"He constantly put others first whilst trying to prepare me, and his family for the inevitable. He didn't fear what he faced and often reflected on his accomplishments. He was happy with all he achieved and the one thing that saddened him was leaving behind his son Luke and myself. From Day 1 to end day we made a concious effort to make the most of each day we had – each day was a bonus, and to be present. And that we did, right up to his final moments".
"We had much support during and since Daniel's illness from many sources and one that made a tremendous difference was that of the Galway Hospice. They made the impossible possible, and we were and continue to be eternally grateful for that".
"Music was something Daniel and I were really passionate about so it to give something back to the Hospice seeming most fitting by hosting a music Festival".
"DANFEST 2020 was set to be the biggest gig of the year in Boye this Bank Holiday weekend. Covid 19 has put a halt to that (for now). Nonetheless, where there is a will there is a way, so DANFEST 2020 has moved to a live online gig for now. DANFEST 2020 is happening via Facebook Live Streaming this Saturday evening at 8pm. We kick off with a set by Mundy, followed by Paddy Casey and the will be hosting a Q&A with the two boys. Anyone who woud like to ask the lads a music related question can send us a private message on DanFest2020 or by emailing [email protected]".
"We have set up a GOFUNDME page to raise money for the Hospices and people can make a donation here any time in the next week is they wish. As soon as restrictions are lifted we will be rescheduling the live event to take place in 2021 in Boyle".
(Pic via DanFest 2020 Facebook page)