News
Drumanilra announced new executive chef and Boyle opening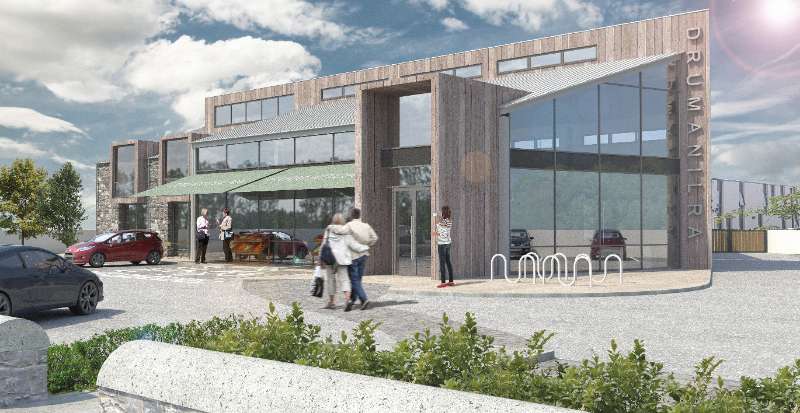 Drumanilra Farm KItchen has announced that their multi million Boyle restaurant and food shop will open in 2022.
The announcement was made yesterday by their new Executive Chef, the highly acclaimed, 2AA Rosette Award Chef, David Porter,
In addition Drumanilra has announced that their Carrick outlet will open before Christmas and Strandhill in Spring.
"Having grown up and trained in Sydney's thriving food scene, David went on to successfully open his own restaurants.  His restaurants emphasize local, seasonal produce and sustainable, ethical meats and seafood.  David and his wife returned to her Irish homeland from Australia.  He quickly forged a fantastic reputation in Ireland, as Executive Chef at Corick House Hotel & Spa, and as Executive Chef at the Kilronan Estate Hotel and Spa.  His accolades include Chef of the Year 2016 and a 2AA Rosette Award.  Locals will know him as a prominent personality on the food scene here in the North West".
In this video, he talks about his new role, and the plans for the Drumanilra Farm Kitchens in Carrick-on-Shannon, Strandhill and Boyle. He also outlines approximate opening dates for the three restaurants and farm shops.
"We are so looking forward to teaming our fantastic, organic, farm produce, with his cookery expertise, in the new Drumanilra Farm Kitchens, coming soon"!
"You'll see David's recipes start to feature in Cook At Home Meal Boxes in our Online Farm Shop, along with our organic meat, vegetables and more".  Your organic farm produce orders are now available for Local Click and Collect, and for Courier Delivery nationwide.
View the video here
(Pic courtesy Drumanilra shows their planned Boyle restaurant and food shop)