News
Death of former Boyle Curate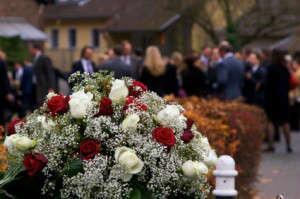 The death has taken place of former Boyle Curate Fr. Thomas Beirne at the age of 90,
Fr Beirne served as a priest of the Diocese of Elphin for sixty five years.
Born in Cortober, Carrick-on-Shannon on the North-Eastern edge of the Diocese, on 19th December 1925, he ended his ministry as Curate at Newbridge (Ballygar), on the South-Western boundary, where he has served since his retirement as parish priest of Knockroghery in 2001.
Like many priests of the Diocese, Fr. Tom was educated at Summerhill College, Sligo and went on from there to study at St. Patrick's College, Maynooth, where he was ordained on 19th June 1951.
His first appointment as a priest was in the Diocese of Ogoja, Nigeria, where he served for almost nine years, before returning to Elphin and taking up the role of Curate in Boyle.
He subsequently served as Curate in Highwood, in the newly constituted St. Anne's (Sligo) – where he had to sleep in the sacristy, in Breedogue and in Drum.
Fr. Tom's first appointment as Parish Priest was in Fairymount, where he served from 1985 to 1993 and from where he went as parish Priest to Knockroghery for a further eight years.
Fr. Tom's time in Newbridge did not show any sign of a diminution in his energy or his pastoral zeal. Up to the time of his own most recent illness, he drove regularly to Ballinasloe to visit the sick in hospital and regularly called on the "elderly" at home, many of whom were considerably younger than him.
Tom embraced the modern media of communication and was constantly in touch with the world by email. He used the internet to listen in to homilies and engage in liturgical events in Churches and shrines all over the world.
Fr. Tom was very faithful to the family of Elphin and, up to very recently, turned up regularly at social and liturgical events everywhere in the Diocese. He will be sadly missed by his many nieces and nephews as well as by his brother priests and former parishioners.
Ar dheis lámh Dé go raibh a anam naofa.
Funeral arrangements to follow.
(Details per Elphin Diocesan Office)