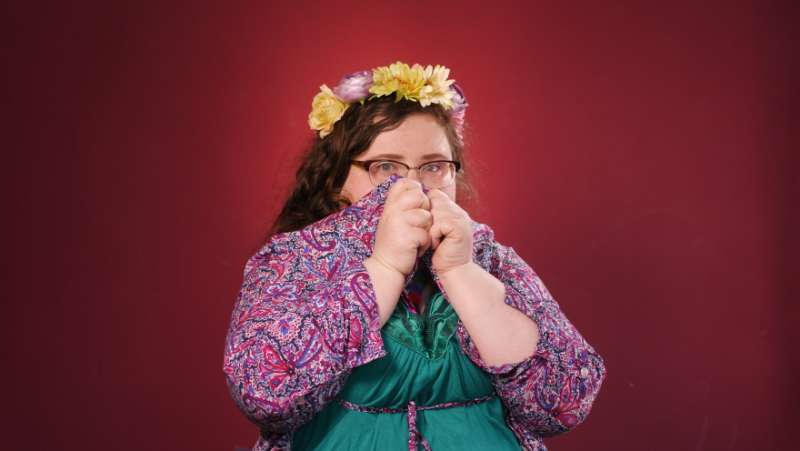 David Norris, Carole Coleman, Professor John Crown, Alison Spittle, Pat McCabe, Jane Clarke, Brian Leyden, Beezneez Theatre, Paul Connolly, The Breffni Players, Jim Lockhart and Barry Devlin will all be in town shortly, as part of the 30th annual Boyle Arts Festival which runs from July 18th to 27th.
(By Brendan McGee)
Tatler comedian of the year and the star and writer of RTÉ's 'Nowhere Fast' and 'Culchie Club', Alison Spittle follows up to her smash-hit tours and multi fringe award nominated shows, with 'Alison Spittle makes A Show of Herself'. This will be one of the highlights of BAF 2019 and you can see this hilarious show in King House on July 20th.
Drama is one of the foundation stones of Boyle Arts Festival and Beezneez Theatre Company will present Derek Benfield's 'Touch & Go', a farcical comedy with an avalanche of mix-ups and mistaken identities in St. Joseph's Hall on July 24th.
Robert Gogan, will present 'Strolling through Ulysses', a one-man show that tells the story of Bloomsday 1904 and takes audiences on a trip through the fun and laughter of James Joyce's celebrated novel, during an afternoon event at the Open Table on July 24th.
John McManus will tell the story of 'The Determinator', the hilarious story of one man's epic trek from Dowra, Co. Leitrim to New York and his efforts to win back his ex-girlfriend. This is a lunchtime event in king House on July 22nd.
The Breffni Players will present Charles Barron's 'Out With A Whisper' in King House on July 27th, while artist Francis Fay will present an intriguing durational piece entitled ' The Singing Flame' in the Jail cells of King House. This performance is an emotional response to the 1916 rising and audiences can come and go as they please, during this extraordinary four hour performance on July 26th.
Undoubtedly, one of the highlights of our Spoken Word programme will be RTÉ news journalist and author, Carole Coleman in conversation with Senator David Norris on July 19th. Carole currently presents 'This Week' on RTÉ Radio 1 and Senator David Norris is a member of the Trinity College Dublin University Panel in Seanad Éireann since 1987. As its longest serving member, he became "Father of the House" in 2011. He was a founding member of the Joint Committee on Foreign Affairs and ran for President in 2011.
We will have a full afternoon of literary events in The Spool Factory on July 20th. Roscommon poet, Jane Clarke will read from her new publication, 'All the Way Home' and author Brian Leyden will read from 'Summer of '63', a novel set in the Boyle area, during the early 1960s.
'Lost Cosmopolitans' will see author Pat McCabe reading from his recent novel, 'Heartland' and Eoin McNamee reading from his new novel, 'The Vogue'. The two writers will also be discussing their work.
Horslips members, Jim Lockhart and Barry Devlin will be discussing their classic album 'The Táin' and the band's enduring legacy with Oliver Fallon, in King House on July 21st. The Moylurg Writers will be launching and reading from their latest compilation of prose, in The Spool Factory on July 21st.
'A Naggin of Knowledge' is back by popular demand this year. This fun event in King House on July 22nd will be introduced by Marina Lynch and two eminent scientists; Professor Maeve Caldwell and Professor Erick Downer will discuss the therapeutic potential of cannabis based drugs and stem cells in disease treatment.
Local man, Barry Feely will read from his most recent publication, 'We Are the Survivors' in King House on July 19th and Mary Melvin Geoghegan will read from her poetry repertoire, with former Country Living editor Margaret Hickey, who will read extracts from her publications in the Open Table on July 23rd. Later that evening, Alf Monaghan will present an illustrated talk on 'Monastic Ireland – A Gift from the Nile' in The Spool Factory.
Some local interest events will see Research Archaeologist, Mary B. Timoney discuss the decoration of 18th and 19th century Roscommon headstones in King House on July 25th, while author Paul Connolly will discuss 'The Landed Estates of Co. Roscommon' in King House on July 26th. Local Historian Frank Tivnan will conduct a bus tour looking at local history & archaeology in the area on July 20th, while Tony Conboy will lead a guided walk, focusing on insights into the streetscapes of Boyle on July 27th.
Our spoken word events will conclude with artist Conor Walton presenting 'Asymmetrical Warfare – A Painter's Life' in King House on July 27th.
Full details of all the events are in the festival programme, which is now available. Our Festival office in Bridge St., beside Marian's will be open every day from July 8th (except Sundays) to July 27th. Online booking is available for most of our events, please visit www.boylearts.com. Email [email protected] Tel. 071 9663085 or follow us on Facebook.
For health and safety reasons, please note that there are capacity limits at most of our venues and in the event of sold out performances, only ticket holders will be admitted.
Boyle Arts Festival acknowledge the support of the Arts Council, Fáilte Ireland, Roscommon Leader Partnership, Local businesses and Roscommon Co. Council.